Spain begins the 'flu' of covid with a rise in incidence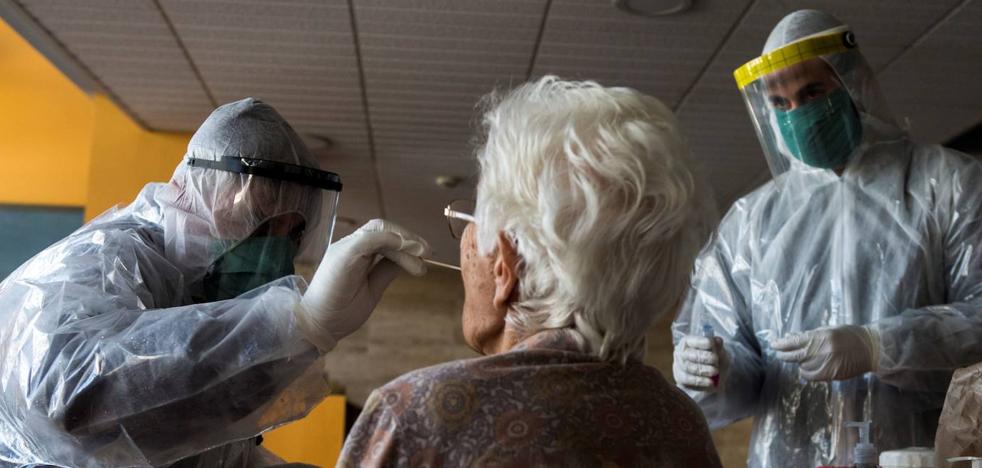 This indicator stands at 466 cases and Health adds 56,633 infections in the last report before the end of the tests to the entire population
The latest report from the Ministry of Health before the 'flu' of covid-19 showed a worsening of the pandemic in Spain on Tuesday. With updated data until Sunday, the accumulated incidence rose five points compared to Friday and stood at 466.51 cases per 100,000 inhabitants at 14 days.
The communities have added 56,633 new people infected with covid since the last report, which brings the total number of infections in the pandemic, with a positive test, to 11,508,309. Meanwhile, in the deceased there is an adjustment in the accounting: the global number of deaths stands at 102,218, 174 less than last Friday, after Aragón purged its death data.
In recent days, hospital pressure fell slightly. Covid patients represent 3.52% of ward beds (3.62% on Friday) and 5.40% in ICUs (5.59%).
The ministry ended last week the acute phase of the pandemic, in which cases were exhaustively computed. Since Monday, all infections are no longer counted and the number of diagnostic tests has been reduced, which are only carried out on people over 60 years of age, people with immunodeficiency, vulnerable people, pregnant women, and residents of nursing homes. In the rest of the cases, it will be the health professionals who determine if the patient with symptoms compatible with covid should undergo a PCR.
In this way, there will no longer be a complete vision of the situation of the pandemic, at least in relation to infections and incidence in the population as a whole, and the indicators on which the decisions of the Ministry of Health will be based will be the occupation hospital or the incidence in the elderly.
In addition, the Carolina Darias department has ended isolation for asymptomatic patients or those with mild symptoms.