Spain beats Montenegro with solvency and is already in the quarterfinals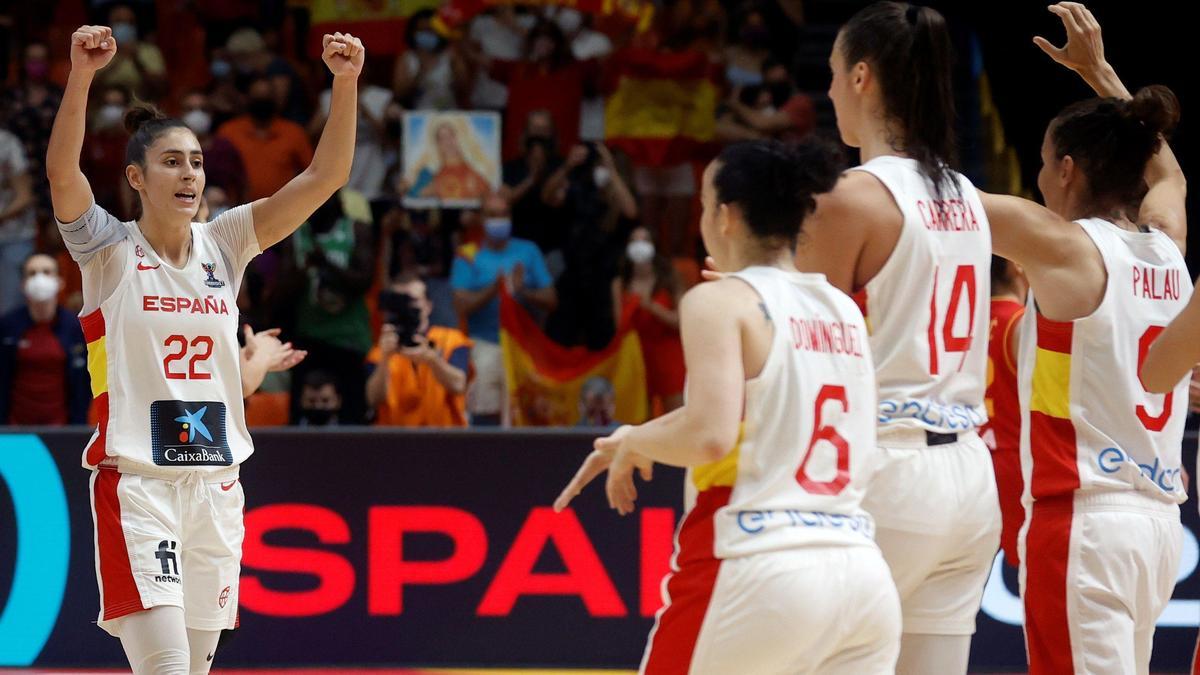 The initial defeat to Biolerrusia in the Women's Eurobasket relegated to Spain to play an extra knockout round, but in the round of 16 match, at La Fonteta in Valencia, it ended up being, more than a hindrance, a boost for the Mondelo team, which ended up liking each other to win with solvency against Montenegro (78-51) and endorse their growth in the championship before the quarterfinals, this Wednesday (9:00 p.m.) against Serbia.
The Spanish team began to cement its advantage, of 8 points at the end of the first quarter and 18 at halftime, with a spectacular defensive deployment, with special mention for the Murcian Laura Gil, with which he stopped the Montenegrin golden trio: Jovanovic, Dubljevic and Gatling.
Appearance of María Conde
With many points on the counterattack, on the other side of the court Spain deployed a happy, varied and accurate attack, led by Astou Ndour (17 points) and for the spectacular appearance of Maria Count from the bench, with 15 touchdowns in just over 9 minutes of play before the break and 19 at the end with 7 of 7 in field goals, and all between a great general display of players like Cristina Ouviña or Maite Cazorla, each with 8 points at the end.
The trend of the match continued after the restart and until the end, with the Spanish team launched, with great minutes of Queralt Casas in the direction, and with Montenegro stuck, with her best players frustrated and in foul trouble.