Spain beats Iran with the return of Gasol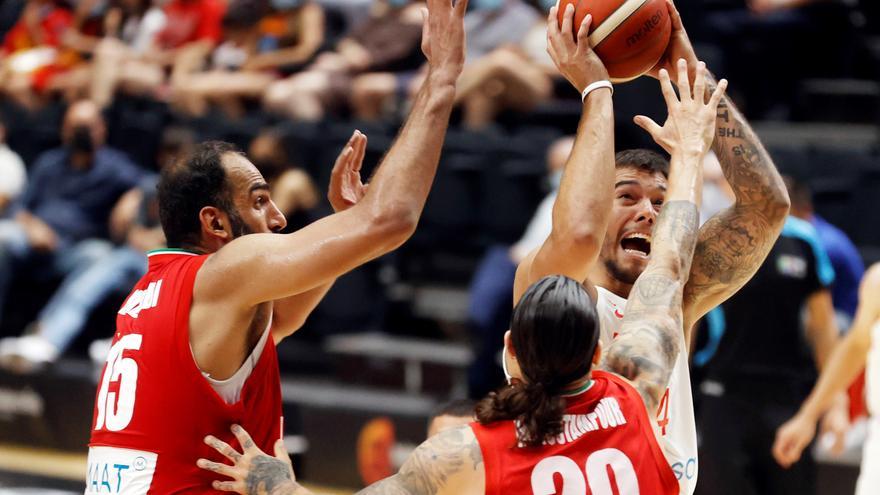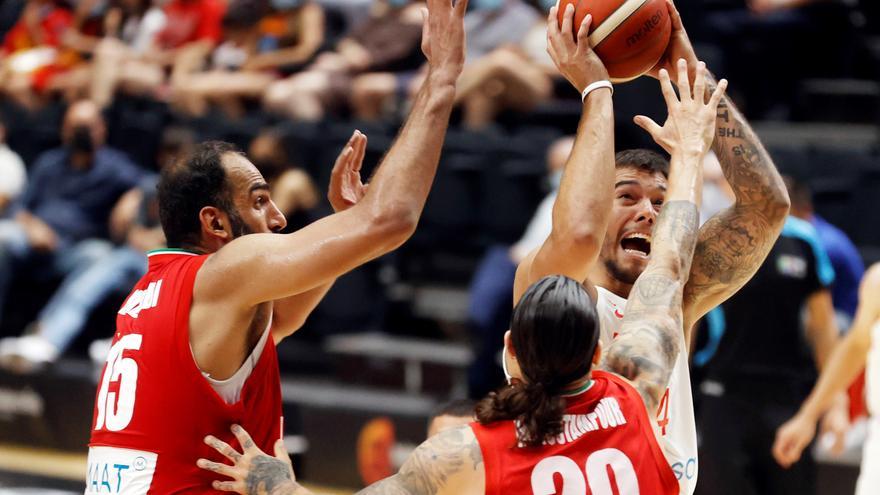 The Spanish selection won in his first friendly in preparation for the Tokyo 2020 Olympics to Iran 88-61, in a match marked by the return of Pau Gasol, four years later, to the national team, and the tests of the coach Sergio Scariolo, who gave minutes to the 18 players.
The return to the park with the shirt of the Spanish selection of the eldest Gasol, who scored 7 points and grabbed 6 rebounds in less than 10 minutes on the court, was the main news of a Spanish team with a lot of work to do and in which Usman Garuba (9 points and 9 rebounds) and Sergi Martínez made their debut.
Pau, who was not part of the Spanish team since Eurobasket 2017, will play his fifth Olympic Games in search of his fourth medal after overcoming two years of injury.
The intense movement of players that Scariolo had made it difficult for Spain to fuel up on defense, particularly in the second quarter in which it was below the Iranian team, but after 37-36 at halftime it came out strengthened in defense and improved in attack, with good minutes from players fighting for a place, such as Darío Brizuela (9 points) and Alberto Abalde (13 points, of which three triples without failure).
Spain started the game with Ricky Rubio in the direction, Rudy Fernández playing as a guard, Víctor Claver as a forward and Marc Gasol as an interior reference, while Juancho Hernangómez shone scoring and rebounding in the first 5 minutes (9-5), until Pau Gasol jumped onto the floor four years later, who It was released with a 2 + 1 in the last minute of the first quarter (19-13).
Iran, which until now had not been able to count on its dominating center, former NBA Hamed Haddadi due to injury, put him on the floor almost at the same time as the oldest of the Gasols, and in the second he helped to regain ground to a Spain in the that debuted Usman Garuba, who caught a rebound in his first action, but then missed a dunk, while Iran got to a point thanks to his outside success (27-26, min. 15).
Spain, misguided in the foreign launch -3 triples of 19 in the first half, a poor 16%– Nor could he impose his law on the inside or on the defense, while a 2 + 1 from the center Geramipoor put Iran ahead (30-31, min. 16). The final points of Pau Gasol and Víctor Claver left Spain ahead at half-time (37-36).
Scariolo, who during the first half made several combinations between the Gasol brothers and Hernangómez, continued with the tests after passing through the changing rooms, with Darío Brizuela, Alberto Abalde and Pierre Oriola. The Unicaja escort came out wanting to convince, with nine points and an assist in four minutes (49-38, min. 24) in a Spain that ostensibly improved its defense to end the third quarter with a definite advantage of 19 points (65-46).
In that defensive improvement, Garuba had contributed his rebounds, who is getting an Olympic face and who opened in the last quarter with another of his virtues: a triple. Also Carlos Alocén, Sebas Saiz -who debuted with a one-handed mate-, and Sergi Martínez had their minutes.
Perhaps that is why Spain weakened somewhat in defense, but the advantage was already definitive, thanks to a triple from an inspired Alberto Abalde, who made three without failure and also opposes being among the twelve in Tokyo (81-59, min. 36). The youngest added points to their merits in a duel closed at 88-61 and which will be repeated this Monday at the WiZink Center in Madrid.
Data sheet:
88 – Spain (19 + 18 + 28 + 23): Ricky (3), Rudy (6), Claver (4), Juancho Hernangómez (5), Marc Gasol (1) -the starting five-. Pau Gasol (7), Willy Hernangómez (7), Abrines (5), Llull (9), Garuba (9) Sergio Rodríguez (2), Abalde (13), Brizuela (9), Oriola (2), López-Aróstegui (3), Alocén, Sáiz (3) and Sergi Martínez.
61 – Iran (13 + 23 + 10 + 15): Yakchali (12), Jamshidi (10), Bahrami (7), Naeini (6), Geramipoor (11) -the starting five-, Vahedi (2), Jalalpour (2), Hassazadeh, Davarpanah (3), Haddadi (4) , Rezaeifar (4) and Rostampour.
Referees: Fernando Calatrava, Xavier Torres and Alberto Sánchez. Without eliminated.
Incidents: friendly match in preparation for the Tokyo 2020 Olympic Games, played at the Pabellón de la Fuente de San Luis in Valencia before 2,995 spectators.