Spain, among the countries that use video calls the most since the start of the pandemic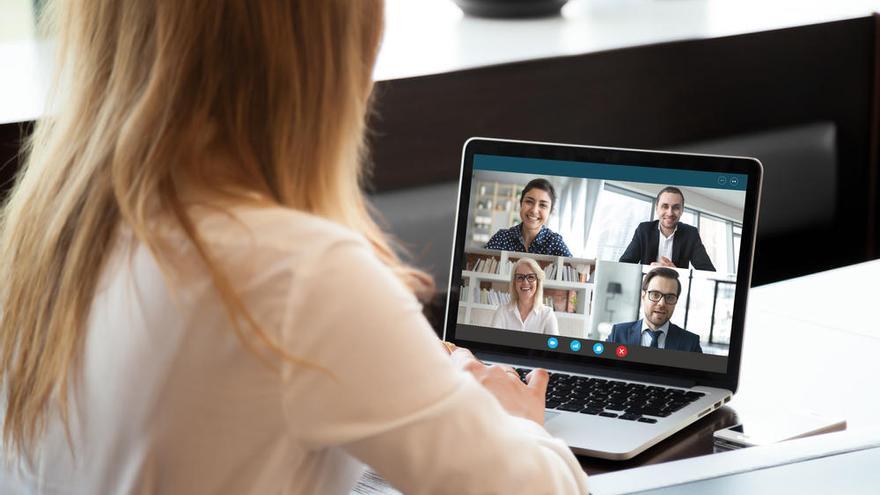 He 78% of Spaniards used telephone or video calls in 2020 via the internet since the beginning of the coronavirus pandemic, which places Spain among the countries of the European Union that most resort to this method, according to data published this Tuesday by the community statistics office, Eurostat.
Cyprus (85%) and the Netherlands (83%) lead, while in the Czech Republic and Slovenia, only slightly more than half (52%) of the population aged 16 to 74 used the internet for this type of call in the months prior to the time of the survey.
The percentage has registered a increase compared to 2019 (60% compared to 52%), due to the incidence of confinement and social distancing measures derived from the pandemic.
In general terms, the number of internet users aged 16-74 in the EU reached 87% in 2020, a proportion that has experienced a great rise over the years, since in 2010 it was 67% and in 2015 it was 78%.
In 2020, the internet was used mainly to send and receive emails (74%), to search for information on goods and services (69%), for instant messaging (68%), online news (65%) and telephony or video calls ( 60%).
In addition to this, many carried out banking operations (57%), listened to music (56%), participated in social networks (56%), while there were also many searches for health information (55%) through the internet last year.