SpaceX's new goal: a rocket to transport passengers beyond Mars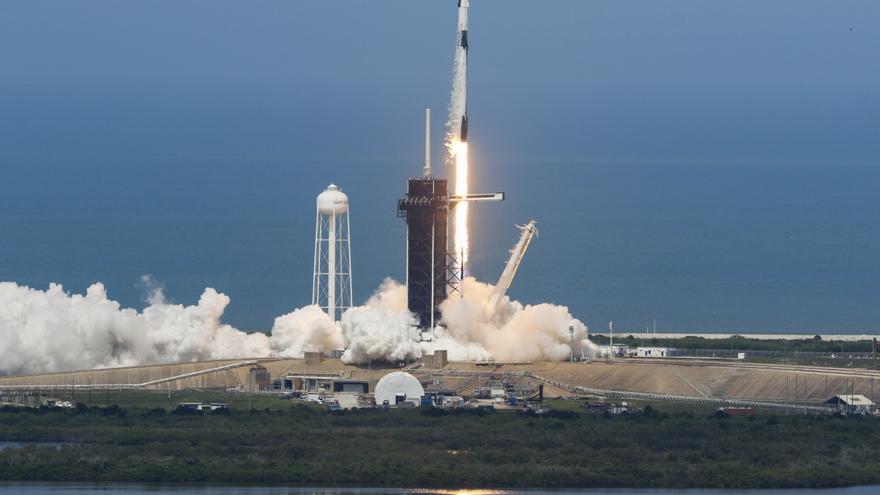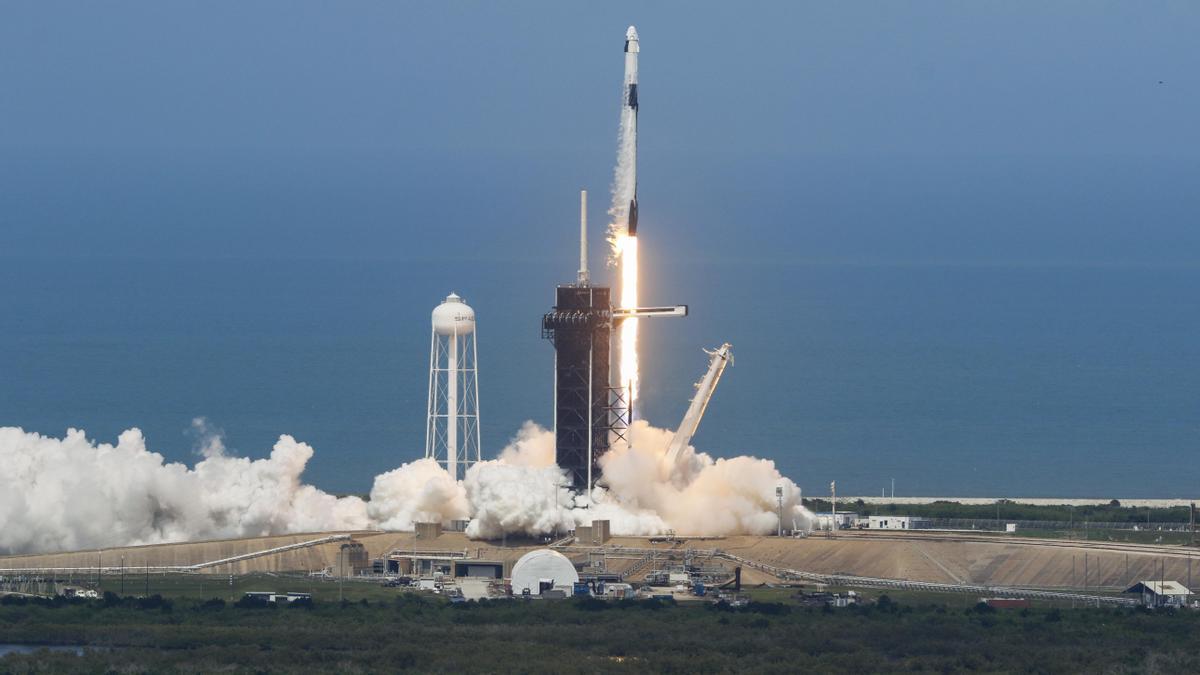 The company SpaceX submitted to the Federal Communications Commission (FCC) of USA a plan to carry out the first unmanned orbital test flight of its new rocket Starship, designed to transport passengers and cargo to the Moon, Mars and further afield.
The launch would be made from a SpaceX base in South Texas and after circle the Earth in a 90 minute flight, the rocket would return and land in a controlled manner in the Pacific, near Hawaii, according to the notification to the Washington-based FCC. The FCC must give its authorization for the use of communications equipment during the flight, for which no date is specified in the plan, but which, according to specialized sources, will be before the end of this year.
The rocket is made of stainless steel and is the height of a 16-story building. When positioned on top of the 230-foot (70-meter) tall 'Super Heavy' thruster, the Starship, reusable like SpaceX's Falcon 9s that are transporting astronauts and cargo to the International Space Station (ISS) under a contract with the POT, stands almost 400 feet (120 meters) tall.
The entrepreneur's company Elon musk has already done several tests with prototypes of the Starship and last week achieved a successful landing and recovery of one of them. According to the plan submitted to the FCC, the "soft" drop into the Sea of ​​the Starship will be about 62 miles (100 kilometers) off the coast of Kauai, one of the Hawaiian islands.
The specialized portal Spaceflight.com indicated this Friday that SpaceX intends to separate the spacecraft from the Super Heavy propellant, which with its 28 methane Raptor engines has a power twice that of NASA's Saturn rockets, a few minutes later of the launch.
After separation, the thruster will begin descent to Earth and will land approximately 8 minutes and 15 seconds after launch at a location in the Gulf of Mexico about 12 miles (20 km) from the coast. The spacecraft, meanwhile, will move east over the Gulf of Mexico, southern Florida and Cuba and its Raptor engines will shut down once it reaches the required orbital speed of approximately 17,000 miles per hour (more than 27,000 km / h). at 8 minutes and 41 seconds after the launch.
SpaceX said in a statement that it intends to "collect as much data as possible during the flight to quantify input dynamics and better understand what the vehicle experiences in a flight regime that is extremely difficult to predict or replicate on a computer accurately. "" Any changes to the vehicle design or CONOP (concept of operations) after the first flight will be based on that data, which will allow building better models for our internal simulations, "said the Californian company.