SpaceX capsule successfully docks with the International Space Station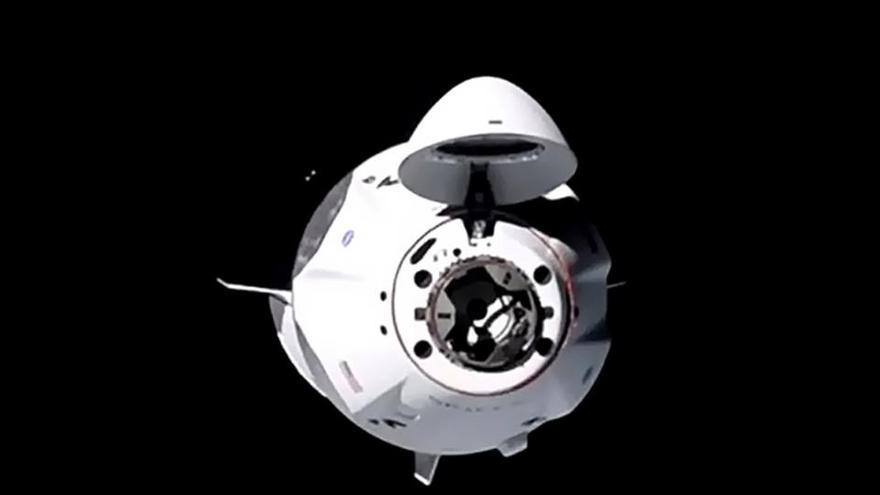 The space capsule that the private company Spacex sent on its first manned operational mission, it successfully docked in the early hours of this Tuesday at the International Space Station (EEI), reported the US agency (POT) on your Twitter account.
They are already inside the ISS the four astronauts traveling in the capsule from the Dragon spacecraft, Americans Shannon Walker, Michael Hopkins and Victor Glover, and Japan's Soichi Noguchi, according to NASA.
ISS crew members issued a Welcome message to the four astronauts of the capsule called "Resilience" upon their arrival, through social networks, in which the coupling was broadcast live.
"Welcome to @ Space Station, Crew-1! The @SpaceX Crew Dragon" Resilience "docked successfully ..., with @Astro_Illini, @AstroVicGlover, Shannon Walker and @Astro_Soichi," wrote NASA on its Twitter profile.
After opening the hatch, all four astronauts joined the crew in the lab in orbit of the ISS. The arrival took place at 11.00 a.m. on the east coast of the United States (04.01 GMT).
"The hatches are open .. Crew 1 astronauts Shannon Walker, @Astro_Soichi, @AstroVicGlover and @Astro_illini are the new residents aboard the @ Space Station. Welcome aboard!" Confirmed from NASA.
The ship had successfully taken off from Cape Canaveral (Florida) last Sunday in a reusable Falcon 9 rocket with the Dragon capsule on top. At around 07.40 p.m. local time (00.40 GMT on Monday), the Resilience capsule was finally in orbit toward the ISS.
The SpaceX firm founded by businessman Elon Musk intends to use that part of the rocket for the next mission in partnership with NASA to the ISS, which is scheduled to take place in March next year.
Space "taxis"
The first of at least six missions that SpaceX will carry out to the ISS under a contract of 2.6 billion dollars signed with NASA in 2014, it finally managed to take off according to the planned schedule, without setbacks and after a series of postponements of the scheduled date.
The Dragon capsule is the first spacecraft of privately owned and operated that is certified by NASA for manned space flights, after the success of the Demo-2 test mission that with two astronauts on board took off last May for the ISS and returned to Earth without incident on 2 August.
The start of these manned missions means for NASA the possibility of embarking on regular missions to the ISS, and even for its programs to the Moon and Mars, in association with private companies in charge of building and designing spacecraft and rockets, which will work as a kind of space "taxis".