SpaceX capsule successfully completes relocation maneuver on ISS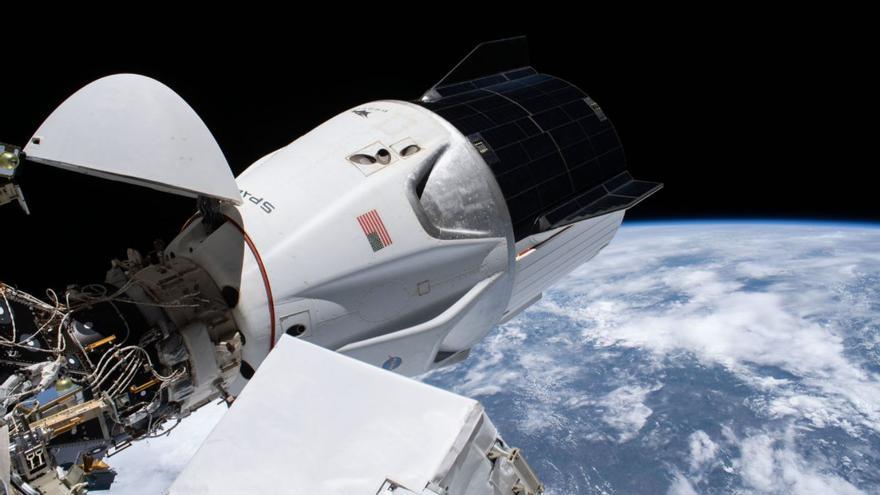 The Dragon capsule cargo, from the private aerospace company SpaceX, successfully completed its relocation to the International Space Station (EEI,) for the arrival of the next crew.
This is the first port relocation of the Dragon capsule, called "Resilience", and was carried out by the astronauts of the US space agency NASA Michael Hopkins, Victor Glover and Shannon Walker, along with the Japan Aerospace Exploration Agency (JAXA) Soichi Noguchi.
A video from the US company shows the moment of Dragon's undocking from the forward port of an ISS module at 10.30 GMT and its subsequent docking to another module or docking port at 11:08 GMT.
The astronauts moved the Dragon to a different port located on the station to make way for a new Crew Dragon ("Endeavor") spacecraft that expected to arrive at the end of this month, following its probable launch on April 22 from the Kennedy Space Center of the POT in Florida, in the United States.
"SpaceX, Houston, from 'Resilience', congratulations on the successful relocation of the port," Hopkins radioed from the Crew Dragon spacecraft.
Last March, NASA and SpaceX signed a safety agreement to avoid collisions between their spacecraft and rockets, respectively.
At the end of the same month, for the fourth time since last December, SpaceX lost a prototype of the Starship spacecraft on a test flight and apparently exploded before landing at a company location in Texas (USA). specialized media reported.