S&P puts Spain in negative outlook due to weak economic recovery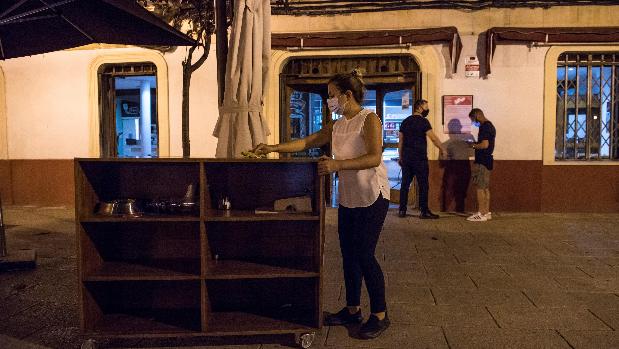 Updated:
save

The credit rating agency Standard and Poors (S&P) has maintained the note for Spain at A (notable average) but has changed the outlook from stable to negative in view of the forecast that the economic weakness caused by the Covid-19 crisis will continue in 2021 and 2022.
The agency Moody's, for its part, has also published this Friday an update for Spain in which it maintains the note unchanged in Baa1 (approved high) with stable outlook, the same rating it was given in April 2018.
S&P forecasts a contraction of Spanish GDP of 11.3% in 2020, followed by a recovery of 8.2% in 2021 and 4.3% in 2022, with the forecast that the country's GDP will not return to pre-Covid levels until 2022. Likewise, the agency has taken into account the difficulties that the coalition government is having to carry out the 2021 Budgets.
In his report, however, he says that the economic crisis itself could have increased the prospects for a political agreement on budgets, while at the same time building a consensus around the reforms that will be linked to obtaining the budgets. European funds.
S&P estimates that the extraordinary fiscal measures adopted by the Spanish government to curb this negative impact will raise the deficit to approximately 12% of GDP at the end of 2020.
Moody's vision is somewhat more optimistic, as it predicts that, although Spain has suffered severely from the economic crisis derived from the health emergency, the 2021 growth it could be robust.
This is explained by the fact that Spain will be one of the countries that will benefit the most in the distribution of European funds, which would strengthen the Economic recovery of the country in the coming years, also improving its long-term growth potential.
On the negative side, Moody's points out that as a consequence of the crisis, public debt will rise and stabilize at around 120% of GDP for several years, and points out that the political fragmentation In recent years, it has impeded progress in the adoption of structural reforms.
However, it considers that access to European funds for recovery will be an important incentive to advance the reform agenda.