Sovereign wealth funds, much more than investment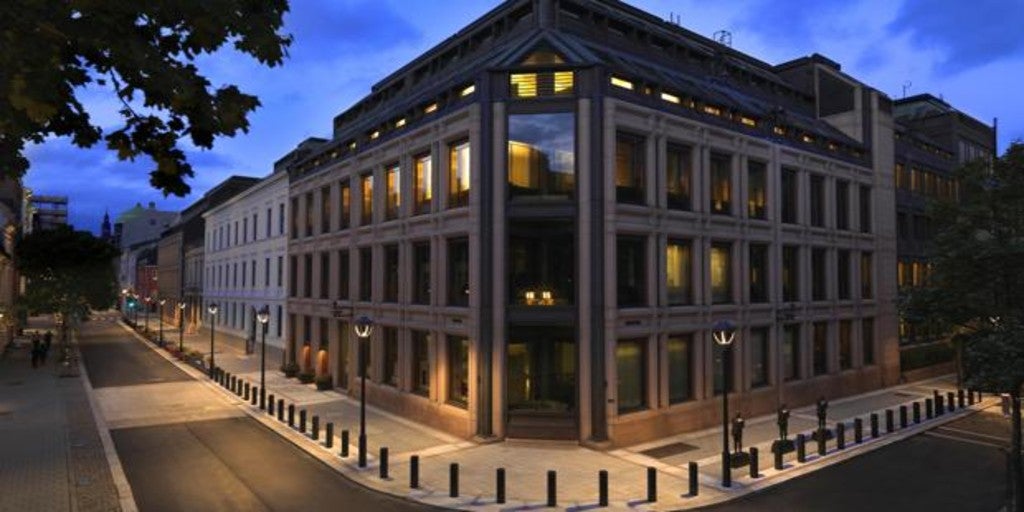 Madrid
Updated:
save

The report Sovereign Wealth Funds 2019 estimates that there are 94 sovereign wealth funds in the world. After that of Norway are the "China Investment Corporation" ($ 940.6 billion), the "Abu Dhabi Investment Authority" (ADIA, 745 billion) and the also Chinese "State Administration of Foreign Exchange" ($ 690 billion). In the opinion of Cano (AFI) "What a sovereign fund seeks is to save: it has a macroeconomic vision" and considers it a good tool if its management is professionalized. All this, counting a diversified portfolio. However, he recognizes that his activity can create suspicions if they enter strategic companies.
In his opinion, on the work of sovereign wealth funds there are "Who suppose a geostrategic objective" and, as an example, he cites the refusal of various governments during the previous crisis for this type of investors to participate in the rescue of financial entities and, regarding Spain, he mentions the doubts generated by the participation of the Qatar Investment Authority (QIA) in Iberdrola (8.69%) In his opinion, this is not the case with the Norwegian Pension Fund. Norway is a parliamentary democracy, managers are accountable and the goal is a highly diversified portfolio: oil is going to end sooner or later, when that happens they will have to pay for their welfare state ", he pointed out.
For his part, for the professor and co-author of the report Javier Capapé (IE University) highlights that "The Norwegian background is the most transparent" although he mentions the good management of ADIA, the Kuwaiti "Kuwait Investment Authority" (527,000 million dollars) and the sovereign wealth fund of Botswana, the "Pula Fund" (4,900 million).
For this expert, sovereign wealth funds draw on two sources: "natural resources" and of the "Fiscal prudence". In this sense, he added that it usually starts with "a minimum rule in the day-to-day budgetary framework of the country" to accumulate resources and, subsequently, assign a specific budget item every year (or transfers). These would be the cases of New Zealand and Australia: "We have to see if it is more profitable to give money to citizens or keep it to invest. If there are natural resources it is quite reasonablee, that's why most of them are created in these cases ", Capapé explained that he considers it essential to provide himself with" clear rules "to avoid cases of corruption.
In this sense, he has warned that «There is no standardized category: the majority do not have 50,000 million "and considers that of the 94%, those that monopolize almost all the spotlights is the top 20.
«Stabilizer» for the Stock Market
In the current context of instability in the markets, especially in Europe, what role can sovereign wealth funds play? For Jesús Pérez Pérez, professor at the IEB (Institute of Stock Market Studies) and independent financial analyst with accumulated assets, they can act as «Partial stabilizer of bags, if we talk about investing in stocks "and as an investor to help finance the states by acquiring their bonds.
A Spanish background
The only Spanish representative among the 94 sovereign wealth funds considered by the IE University report is COFIDES (Spanish Development Financing Company) dependent on the Ministry of Industry, Commerce and Tourism, for which it estimates resources of 200 million dollars. In this regard, Capapé has warned that in "Spain we have neither oil nor natural gas: not all countries can have a sovereign fund."
Despite the fact that the report says that its incorporation to the list is very recent – from 2018 – COFIDES was created in 1988, according to your website, are dedicated to "financing investment projects in emerging or developing countries" as well as managing the FIEX and FONPYME funds. In addition to "providing support" to organizations such as the Spanish Agency for International Development Cooperation (AECID) or mobilizing resources from the UN Green Climate Fund, among other functions.
In its capital, apart from Industry, the ICEX (Foreign Trade Institute), Banco Santander, BBVA, Banco Sabadell, Enisa or the ICO participate.