South Korea, cinema understood as box office and culture | Culture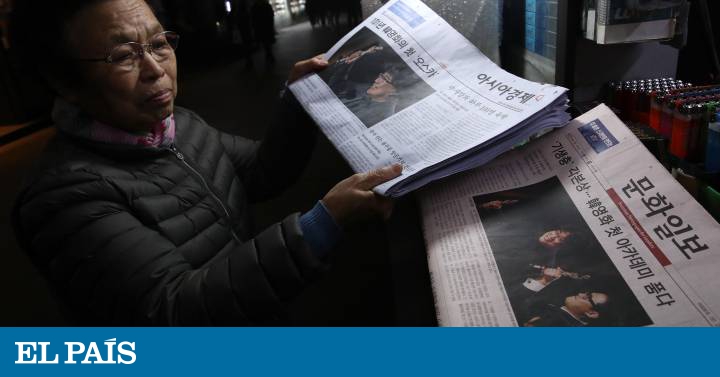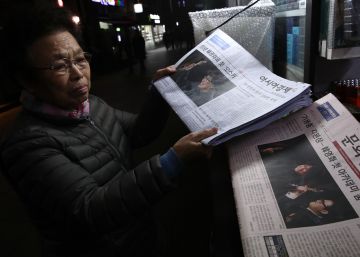 The essential feature of the cinema of Bong Joon-ho It is their use of gender to encode a socially important message. In all his films, from Memories of Murder and obviously in The Host Y Snowpiercer and especially in Parasites, There is a speech and a look on their society. It is a social cinema passed through the genre film screen with a stylization of the author. Bong is the culmination of a chain, which begins with Kim Ki-duk Y Park Chan-wook, in which there are also other Korean filmmakers such as Kim Jee-woon, generations of directors who bet on a superpopular author cinema. Because the most admirable thing about South Koreans is how they manage to make tremendously popular and successful genre films in their country, and from that they erect a hallmark. Through black cinema, horror or fantasy his films explain his society. It is an autoradiography, something that elevates that cinematography to a very peculiar movement.
The success of Korean cinema is also based on another important factor: along with the work of these directors and public support, there have been five years of investment in education in the 1980s and 1990s. We have been thinking for many years that we have to imitate the cinematographic policies of France, when in fact a country very similar to ours is South Korea: in demographic, historical terms ... We must remember that South Korea came out of a military dictatorship even later than Spain, being far from the economic and social average of the rest of its continent. Like Spain, it was not a leading country. What was decided was to invest in education, both in technology and culture, especially in cinema, and that bet is paying off now. Bong is the icing on the cake. In a paid field of anxious spectators, Bong finds local support and the catapult of international festivals. Because what distinguishes the generation of Korean filmmakers from other prestigious European authors (Mungiu, Von Trier or Haneke) is that they add to their critical success their ultrapopular vocation. Let us not forget. They bet on entertainment, they understand that cinema is both box office and culture. Parasites It is the cusp of a system, the perfect work of this movement
That transcendence of genres is worldwide. You live in South Korea, of course, but also in Europe and America. There is, for example, the Mexican Guillermo del Toro, although his Oscar finally came to him with The shape of the water, English movie. his The Pan's Labyrinth (2006), with American criticism so in favor, it was released perhaps too early for an industry still too much locked in itself. That Oscar won it on Sunday Parasites It is explained because a lot of international creators have entered the Academy. There was already a first threat last year with Rome, and that set foot in Hollywood now becomes a punch on the table. What consequences will this have in the US? We still don't know, but we could bet that whatever comes will be positive. The American public has traditionally been very tight to subtitled cinema, to films in other languages. The Oscar to Parasites dynamite that prejudice, will make that audience rediscover titles that were lost from previous decades. Or the foreign classics that are coming. That is why it has generated so much joy in the international cinephile community: any creator feels that today a door is opened to sneak through.
I venerate Bong. Everyone who has had contact with him knows that he is half Spanish. Who loves Almodóvar's cinema, Carlos Saura Y the Serie [REC]. That he began his career in San Sebastián, the tribute to the Seminci de Valladolid, his talks in Madrid ... The Sanfermines' races influenced the races of the monster of The Host, Galician Bonilla potatoes in sight appear in Parasites ... Bong is a bit ours.
Paco Plaza is the director of Veronica Y Who kills iron, and correalizador of the saga [REC].