Sousa – Nadal, live: Wimbledon final round of 2019 | sports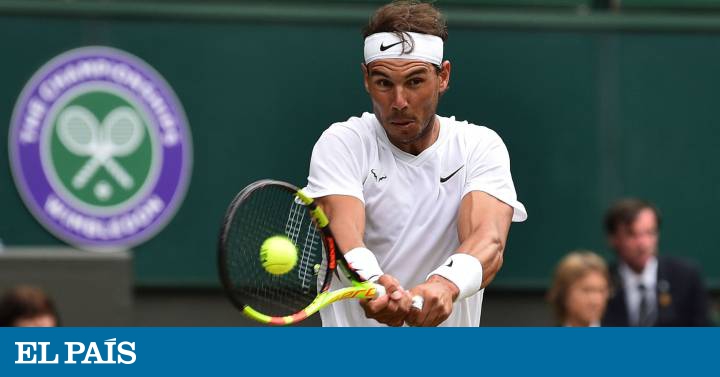 Sports narrator
Sousa, number 69 in the world, and Nadal, number 2, have met twice. The first in 2014 in Rio de Janeiro and the second in 2016 in the Master 1000 of Madrid. Both favorable for the Manacorí.
07/08/2019 13:52
Sports narrator
Good afternoon everyone. From the central court at Wimbledon, Spaniard Rafa Nadal and Portuguese Joao Sousa face each other in the fourth round for a place in the quarterfinals.
07/08/2019 13:48
The Spaniard reached the eighth after defeating Tsonga with solvency and equaling the record of triumphs of the legendary Björn Borg at Wimbledon. There are already 51 celebrations on the turf of the British major. The chronicle of Alejandro Ciriza http://cort.as/-Kyuv Photo: AFP.

07/08/2019 12:45
Good afternoon everybody!! Welcome to the broadcast of the Wimbledon Round of 16 duel that faces Rafa Nadal with Portuguese João Sousa.
07/08/2019 12:42