Sotheby's sells Velázquez's 'Papisa' for 2.8 million euros | Culture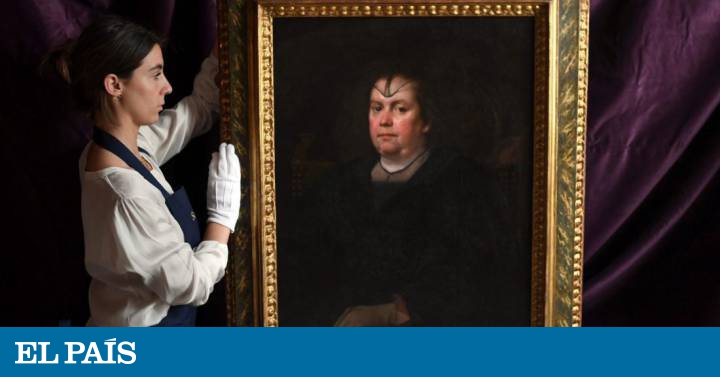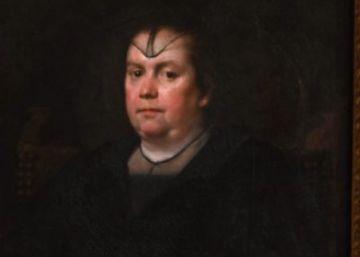 A buyer was made this Wednesday with the portrait of Olimpia Maidalchini Pamphili, by Diego de Velázquez, for 2,780,000 euros. Despite the expectations unleashed after the appearance of this artist's work, which disappeared for almost 300 years until it reappeared in Amsterdam three decades ago, the bidding was not too intense. The estimated maximum price of 3.3 million euros was not even reached. In the same lot, buyers came to pay almost eight million euros for a work by Turner, another eight for a Gainsborough, and more than five for a bank.
The delegation of the auction house Sotheby's in Amsterdam received the painting after it resurfaced in the market during the eighties, cataloged as anonymous by the Dutch school. Only through a thorough investigation and certification process was it possible to make sure that it was a Velázquez, painted by the Sevillian during his second visit to Italy, between 1649 and 1650.
Olimpia Pamphili was the sister-in-law (and according to some versions, the mistress) of Pope Innocent X, immortalized also by the artist. She was a powerful character, adored by many women of the Catholic world who came to settle permanently before the doors of her palace in Piazza Navona, Rome, to cheer her when she passed by with her carriage. Traumatized by her father's attempt to lock her in a convent, the rest of her life was conjured up to avoid suffering another confinement under the tyranny of men. He was especially concerned about the fate of the nuns and prostitutes of that time in the Italian capital. She died alone, at 66, victim of the bubonic plague.
"Many of the cardinals were horrified by her, they called her 'whore' openly and they were aware that she shared the bed with Innocent X. But the women adored her," Eleanor Herman, an American writer and historian, told the BBC last week. author of the book Mistress of the Vatican (The Vatican's mistress)
The trace of the painting was lost in 1724, the last time it was documented and registered in the collection of Cardinal Pompeo Aldrovandi of Bologna and Rome. Only a stamp of customs, almost erased, on the back of the old frame, certifies that the work left Italy in 1911.
(tagsToTranslate) sothebys (t) sell (t) papisa de velázquez (t) 2 (t) 8 million euros (t) trace (t) portrait (t) olimpia pamphili (t) lose (t) 300 (t) year



Source link