Sonsoles Ónega mistakenly confirms the eighth official contestant of 'Secret Story'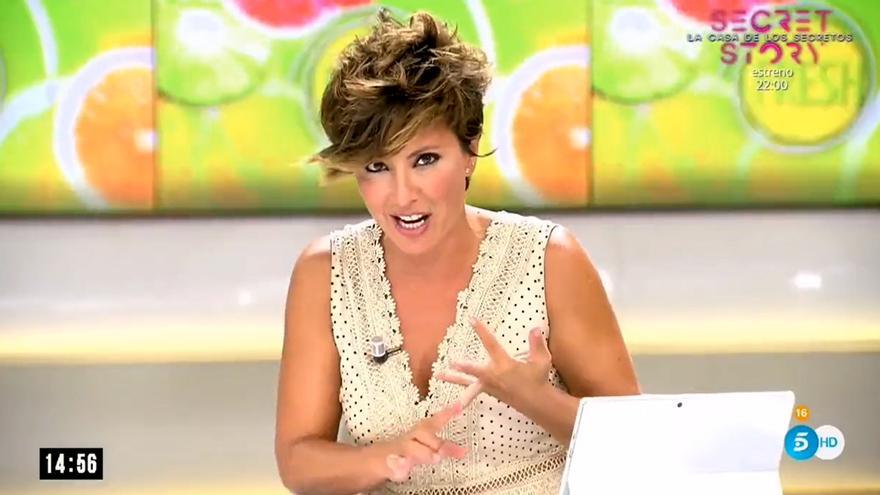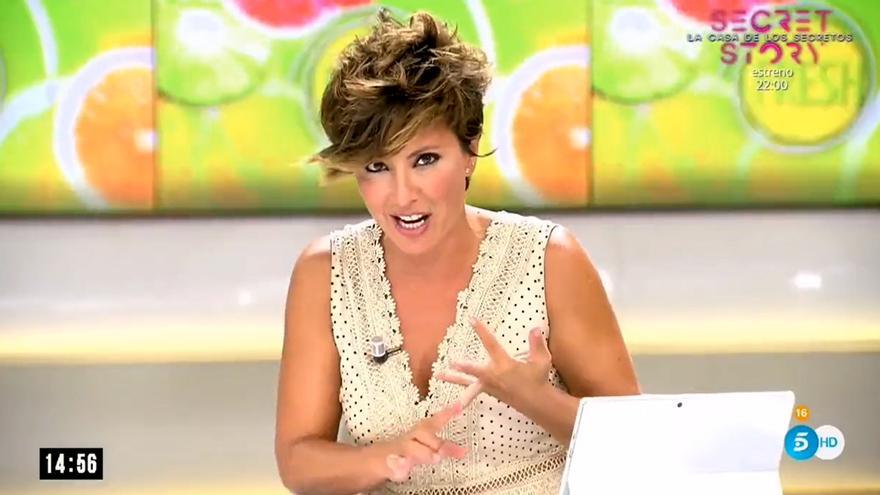 During the morning of this Thursday, Sonsoles Ónega has mistakenly confirmed the identity of the eighth official contestant of 'Secret story', which premieres tonight in Telecinco with Jorge Javier Vazquez in front. The presenter of 'It's already noon' has escaped that Sandra Pica, known for her participation in 'The island of temptations', you will also enter the house of secrets.
While I was reviewing the celebrities who have signed a contract to participate in the new reality show of Mediaset, a list that currently contains seven names, the journalist has inadvertently included the former contestant of 'The strong house 2'. "The reality of the season with Bigote Arrocet, Sandra Pica, Canales Rivera, Lucía Pariente …" premieres in Mediaset, without realizing that he was making a mistake.
As if that were not enough, after confirming this information ahead of time, an open mic has played a trick on Sonsoles. During the broadcast of a video, the presenter realized that she had spoken more than necessary and complained to her team, not knowing that the viewers were also listening to her. "Fuck, well man! Yeah, well, but it's just … Really", has said.
Telecinco premieres this Thursday at 10:00 pm 'Secret Story', its great fall bet, with a first gala that will feature Jorge Javier as master of ceremonies. Sixteen famous people, each one with a hidden secret, will participate in this internationally successful format that arrives for the first time in Spain. The contestants confirmed by the network are Lucía Pariente, Canales Rivera, Sofía Cristo, Luis Rollán, Luca Onestini, Mustache Arrocet and Julen de la Guerra.