Sonia Monroy returns at the end of 'Deluxe' recalling her fateful interview: "You paid me 300 euros"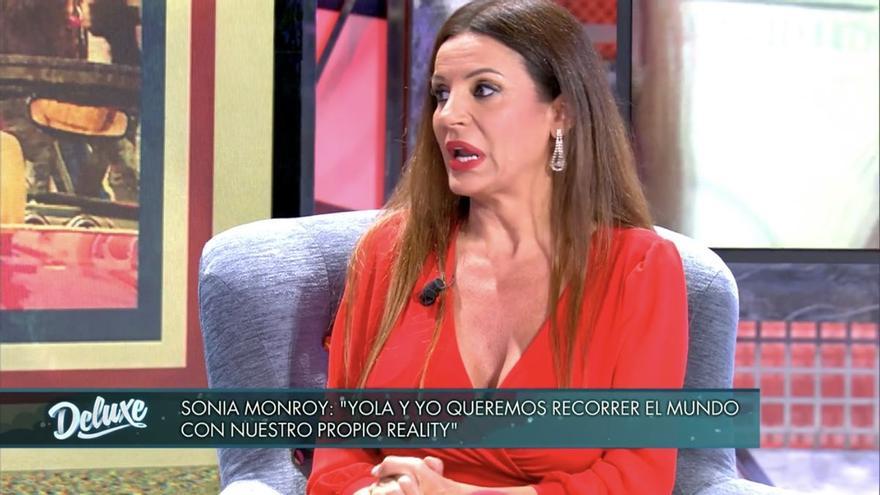 Sonia Monroy returned on Saturday to be interviewed in the final stage of the 'Deluxe'. "The last ten minutes are the ones that most people see us," he joked. Jorge Javier when the guest entered the set. "I am the only famous one Spain that they bring her to the 'Deluxe' even though she has nothing to tell, "she replied sympathetically.
The truth is that Monroy spoke again (expressly) about his current relationship with Yola Berrocal, his time at 'La casa fuerte' a year ago or his life in Hollywood, of which he has even recorded a reality show that will premiere on Youtube. In fact, the celebrity showed that he had tattooed the word "Hollywood" "As much as you laugh, I've been there for twelve years and I know that whoever follows her gets it", he claimed.
As she explained, pays $ 2,000 rent to live in Los Angeles, "next to the Oscars". The presenter wanted to know what she lives on and she answered honestly: "From the income. I have properties." He also claimed that he had starred in a Pepsi ad for which They paid him $ 50,000.
It all started when he dropped the amount they would have paid him. "Do they pay you 50,000 to come here for ten minutes?" Jorge Javier asked, "No, but there is a five!", She commented. "Do you remember when you left?Save me'?"recalled the presenter." Man, is that you paid me 300 euros and on top of that I left angry"she said of her fateful interview in which she screamed off the show.