Sónar will be held normally when the judge endorses the replacement of striking workers | Catalonia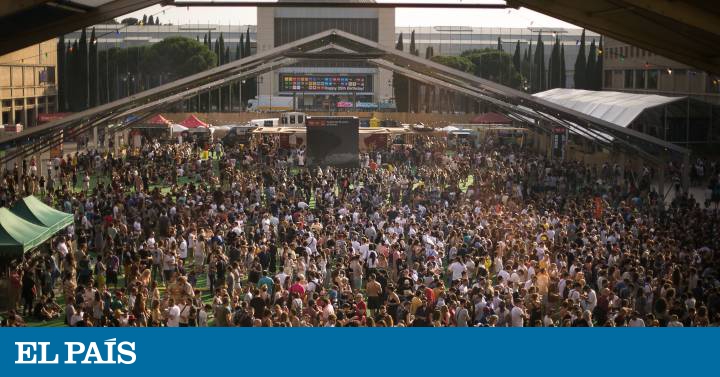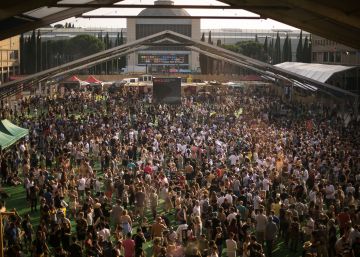 The Sónar festival, which starts on Thursday, may continue its preparations despite the strike of the assemblers of air structures and scenarios, the so-called riggers. The social court 27 of Barcelona has rejected the precautionary measures requested by these workers, who demanded Fira de Barcelona to consider that their right to strike was violated with the hiring of two companies to set up the festival and avoid the protest. The judge does not see enough reasons to stop the assembly, but urges the parties to find a legal solution "that allows to celebrate the festival without attacking the right to strike." "Exercising the right to strike of a few can not jeopardize the viability of the jobs of many others," the judge concludes.
In its decision, the judge considers that "the essential appearance of good law does not concur that justifies the adoption of a prohibitive measure of contracting with third parties under the co-defendant Fira de Barcelona". That is to say, the court will not prohibit the assembly by the companies that Fira went to when the workers of the UTE Rigging went on strike. They sued Fira because they considered that a fundamental right was being violated, but the judge does not consider that it is sufficient to impose these precautionary measures.
Despite recognizing the workers' right to strike, the judge considers that preventing the celebration of the festival "would mean admitting a disproportionate use in the exercise of this fundamental right, generating irreparable and very high damages" that would affect the other technicians and agents involved who work at Sónar and who are not on strike. "And, without a doubt, it would affect the income statement," he adds.
With the resolution, the festival can be held and the striking workers are left without measure of pressure for their protest. The riggers, who work for the UTE Rigging company, whose concession in the service ends now, demand that Fira de Barcelona guarantees their jobs and their conditions in the new tender. In the bidding documents of the new tender, the institution, governed by the Barcelona City Council, the Generalitat and the Chamber of Commerce, does not inform about the working conditions nor does it oblige the subrogation of the old employees. Fira sources explain that the law does not oblige, and that doing so could lead to legal problems for the concurrence of new companies in the contest.