SON Estrella Galicia Posidonia, the gourmet festival | Blog Miss Festivals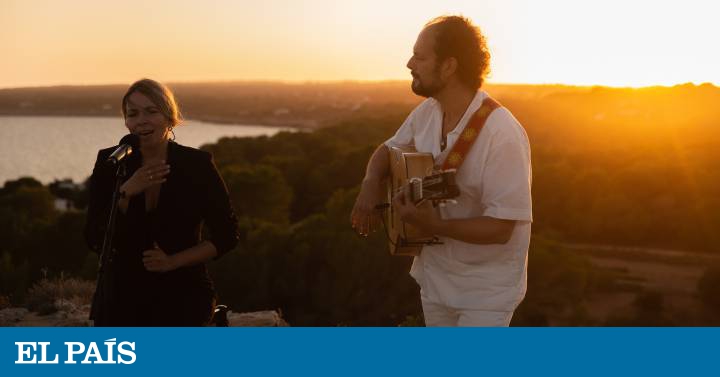 Posidonia is a marine plant that lives submerged between Ibiza and Formentera and its meadows are responsible for the quality and color of these waters being so special. Of course, you have to protect it. For this reason, its history could be compared to that of the music industry during the pandemic, because despite everything, artists and promoters have continued to oxygenate our reality with courageous and necessary musical initiatives. One of them, SON Estrella Galicia Posidonia, is the one that concerns us today and has among its priorities, in addition to promoting live music, caring for this unique forest submerged in the Mediterranean with the benefits obtained from ticket sales.
What was normally a trip to the island by plane, this year has been transformed into an immersive experience. So to enjoy this particular online tour of multiple corners of Formentera, the festival sent a welcome pack in which, in addition to the festival access code and the access bracelet, there were beers, Galician artisan preserves and even an envelope with salt. of the Balearic Islands. All of this had one goal: to ensure that the 150 lucky people who were able to enjoy the event from our homes could live the experience with all five senses.
After this reception, starting on November 19, we enter the virtual universe of Posidonia through the screens. This virtual tour lasted about fifty minutes and each one could personalize it in their own way, even repeat it, choosing which concerts to see first or which places in Formentera to visit, giving joy to the routine interaction with the computer or mobile phone. Precisely, the latter was greatly helped by the gourmet products in the access pack: octopus, oysters and tuna loins.
This bet is curated by the same brilliant minds that make possible every year the Sinsal Festival on the Island of San Simón, in Pontevedra, one of the most special events in southern Europe. With the same principles of sustainability and courage as the Galician event, Posidonia hid a surprise poster, a brand of the house, which this time featured three women: Rocío Márquez, Lorena Álvarez and Marina Herlop. A show that we were able to experience after learning how to serve a beer correctly, discovering new recipes and passing through such important destinations on the island as the Ses Salines natural park.
Without a doubt, SON Estrella Galicia Posidonia has been a light in the midst of darkness, a remote event with a great personality. But above all, a festival that cannot avoid offering a quality product to its users, despite the fact that all of them are sitting on the sofa in their homes and thousands of kilometers from its spectacular natural environment. Let's hope that next year we can feel Formentera again and the force of live music, yes, without WiFi.