'Someone has to die', a critique of Spanish conservatism in the 1950s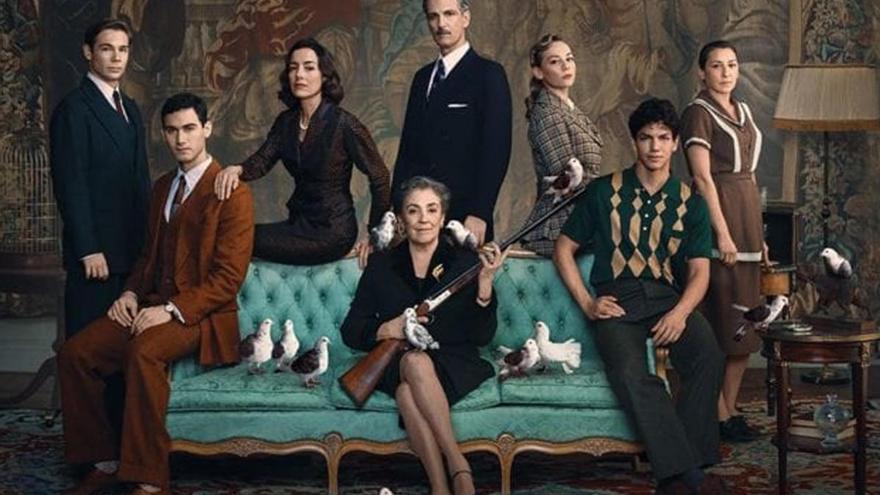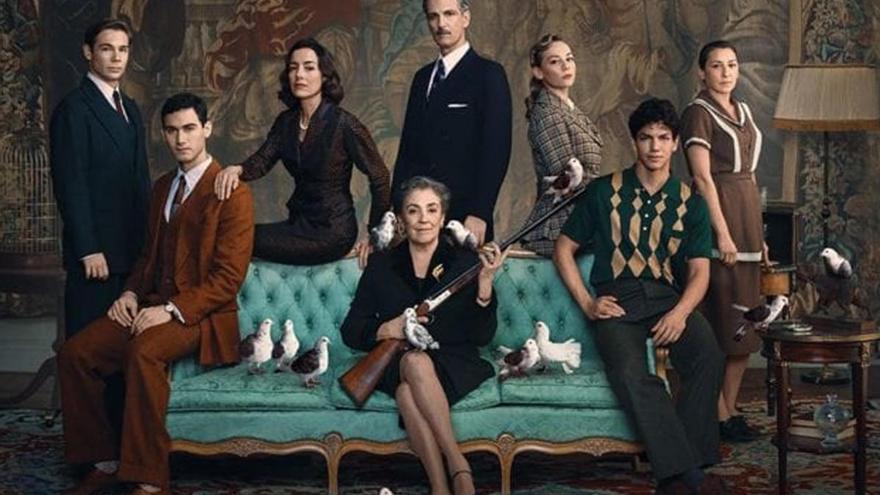 The magic touch of Manolo Caro behind the camera and the brilliance of an intergenerational and intercultural cast led by Carmen Maura Y Cecilia Suarez configure 'Someone has to die', a living account of the homophobia, the clash of cultures and class inequality in the conservative Spain of the 50's.
'Someone has to die' was one of the most anticipated series of the year. The anticipation before the first drama of the Mexican director Manolo Caro, who came to surprise with his humor in 'The house of flowers', it was great, and more so when the great cast that would give life to the protagonist families of fiction was confirmed.
Carmen Maura, Cecilia Suárez, Ernesto Alterio, Alejandro Speitzer, Ester Expósito, the award-winning Mexican dancer Isaac Hernández, Carlos Cuevas, Pilar Castro and Mariola Fuentes make up a cast of which Maura herself, in an interview with EFE, speaks wonders: "It was a enjoyed the cast. It's great. Everyone is in their roles so well and so credible. "
Not only is the interpretation section assured, but Caro has also known how to surround herself, behind the cameras, with an exceptional team, with the clairvoyance of Carla Notari ('Pain and glory', 'Wild stories',' Broken embraces') in the artistic direction; the musical quality of Lucas Vidal -winner of an Emmy and two Goya Awards- ('Palmeras en the snow 'and' Nobody wants the night ') and the taste of Paola Torres (' Pain and glory ',' Back ',' Bad education ') in costume design.
All these ingredients and a great story, which will touch the weak points of a society that (unfortunately) has not changed so much in all this time, make up 'Someone has to die', a project to which the winner of four Goya awards, Maura, she signed up from the first hour: "Working with Manolo made me very excited And I would have done what I wanted to do, I didn't care if it was drama or comedy. "
In this case it is a drama in which she plays Amparo, a wealthy grandmother with a lot of "bad milk" who does not like to see that her grandson Gabino (Speitzer), who returns to Spain after a decade in Mexico, and returns home accompanied by a Mexican dancer (Hernández) with whom he could maintain a relationship.
He treatment of homosexuality in that Spain of the 50s (as a representation of any other society of those years or – unfortunately – today), as well as the clash of cultures are the two pillars on which the fiction is based, which, according to Caro, seeks "that new generations have access to part of history that we must not forget".
It is wonderful to look at those small details of the series that show how conservatism and the struggle to impose one culture on another and prevent the "invasion" of free thought they become masters of the scene, generating precisely that atmosphere of darkness and blackness -literal and figurative- that Caro wanted to reflect.
From the darkness and sobriety of the composition, through the costumes, to the most magnificent of details, the accent of the character of Cecilia Suárez (Mina), a Mexican woman to whom Spain and the subordination to her husband (Ernesto Alterio) They have even taken away his Mexican accent, which can be seen in certain words and turns.
With Francoism as a backdrop and the class difference between one side and another, fiction also goes into the treatment of women, what the characters of Suárez and Ester Expósito –a 17-year-old girl, a puppet of her own family, who pushes her to marry Gabino– represent.
There are many issues with which Caro "dares" in that attempt – very well executed – to give the public a reality check on what happened in the 50s but sadly also takes place in 2020. "I was very confident that I would know how to do it," says Maura of the Mexican's work.
'Someone has to die' is looking back at the past to give an account of the present. Hence, Caro's desire, to which Maura's joins, "I really want young people to see it, it is very important", is to open the eyes of new generations to stories of our history that, like it or not, they are still latent.