Some supermarkets begin to limit the sale of sunflower oil due to the war in Ukraine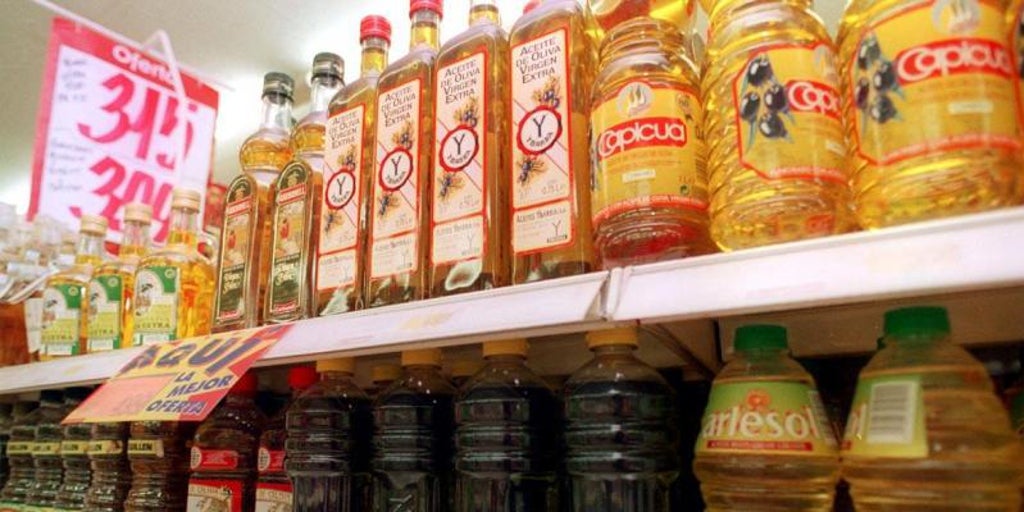 Carlos Manso ChicoteFOLLOW, CONTINUEMadrid Updated: 03/05/2022 13:48h
Keep
Related news
The Spanish Association of Distributors, Supermarkets and Supermarkets (Asedas) has reported that some food distribution companies are limiting the sale of sunflower oil due to "atypical consumer behavior that has occurred in recent hours." It is what in economics is called a 'self-fulfilling prophecy' that converts probable scenarios (a problem of scarcity, for example) into a certain fact. An example of this happened with the shortage of toilet paper in some supermarkets or department stores during the first days of confinement. It must be remembered that Spain, as is the case with cereals such as corn, has a strong dependence on imports from Ukraine. Specifically, according to estimates by the Ministry of Agriculture, some 500,000 tons of sunflower oil are imported each year.
Total imports of agri-food products in 2021 amounted to 1,027 million euros, among which cereals stood out (545 million of the 510 million were corn) and 423 million euros in oils, of which 422 million euros were in sunflower. In its statement, Asedas clarified that "the anomalous demand affects a very limited number of products" originating in Ukraine and, above all, "that there are alternatives for both origin and product."
In this sense, they have recalled from the distribution that Spain is the world's leading producer in several families of products related to vegetable fats in reference to olive oil. In a similar vein, the Minister of Agriculture Luis Planas was less concerned about the situation of sunflower oil, since Spain has a good substitute such as olive oil.
From Asedas they have also defended that the food chain in Spain is "extraordinarily efficient" and ensured that there is "sufficient capacity to supply the market with said products." In addition to the fact that the measures required by the current situation are being adopted.
View commentsTopics



Source link