Some audios of Riqui Puig revealed: ¿Ferran Torres? "Guardiola didn't even want it"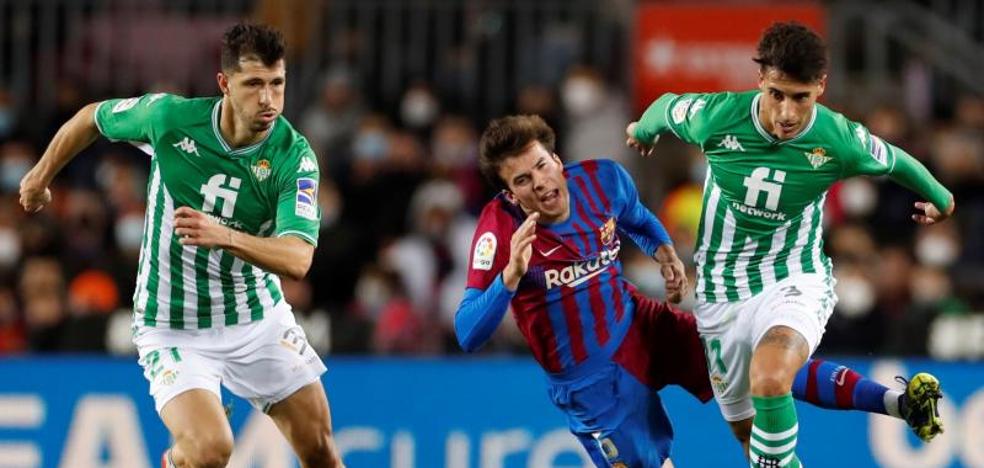 Barcelona
«I am very well in Barcelona; they pay you double and then you're there alone... », affirms the player from the Barça academy
Riqui Puig, the Barcelona youth squad discarded by Xavi Hernández, has been the victim of some recordings carried out in February and now revealed in which the footballer doubts the performance of Ferran Torres in the Barça team after being sold by City for €55 million. Fernando Torres? Guardiola didn't even want it. Last year he played 12 games », Riqui Puig tells some classmates from driving school in some leaked audios after an agreement was reached for his transfer to the Los Angeles Galaxy of the American league (MLS).
Riqui Puig also claims to have received offers from Chelsea and Milan in the past, but that he decided to continue at the Barça club, until this year he was forced to leave the culé entity. «I am very well here in Barcelona. Let's see, they pay you double and then you're there alone … », responds the Catalan midfielder during the recording of a private conversation, without consent.
Eternal promise of La Masia, Riqui Puig has only played 57 games in the last four seasons in the Barça first team. The young player, only 22 years old, did not enter into the plans of Ernesto Valderde, nor of his successors on the Barça bench.
"You are a leaker," Koeman even told Riqui Puig in the Barcelona locker room, in front of all his teammates. The Dutch coach told Riqui Puig that he did not have him for the 2020-21 season and asked him to find a team. Koeman was annoyed that the player made the conversation public and therefore sent Riqui Puig to the stands at the presentation of the Gamper Trophy.
In the controversial audios published now, Riqui Puig is also heard talking about Messi's goodbye and the Argentine's tears: "It's normal. He had been in the club since he was 14 years old.