Some 326,023 canaries, immunized against Covid-19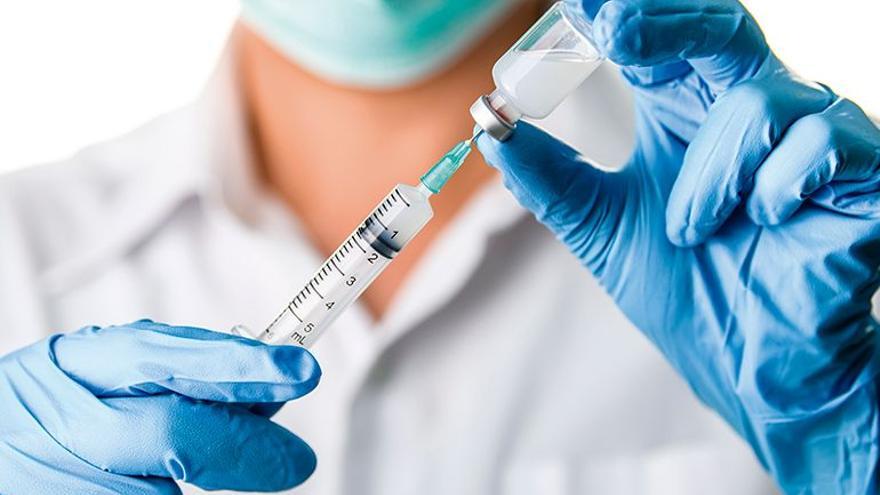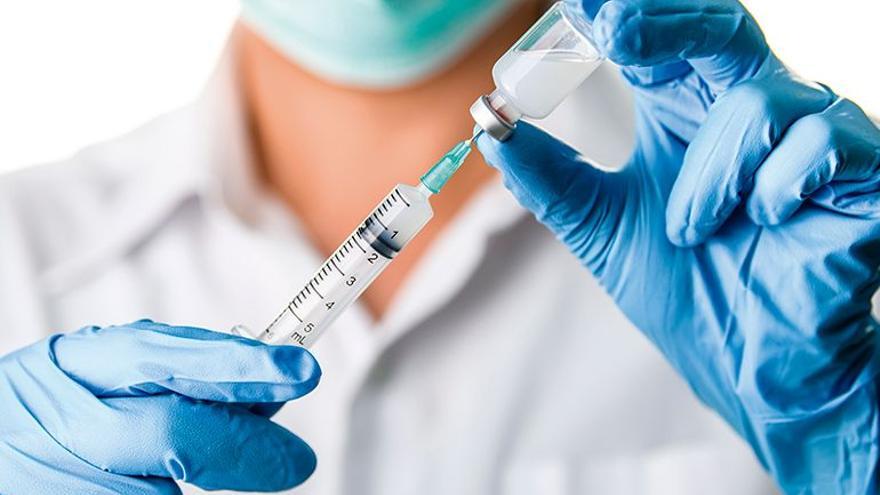 Until yesterday, the immunization of 326,023 people had been achieved, so that 17.42 percent of the target population (1,871,033 people) of the Canary Islands have completed their vaccination schedule, having already received two doses of the vaccine .
Likewise, in the Archipelago there are already 750,303 people who have received at least one dose of the vaccine, that is, 40.10 percent of the target population.
Development of the vaccination schedule
The vaccination schedule is developed by the target population groups to which it is directed and by available vaccine destined for each age group according to the National Vaccination Strategy against COVID-19. In this sense, the vaccination teams in each basic health zone are advancing with each population group as the previous one ends, prioritizing continuing with the maximum coverage of each age group, without the vaccination process being paralyzed on any island .
Group coverage
Behind the immunization with two doses of groups 1 and 2 (those corresponding to residents and workers of social health centers and first-line health professionals), vaccination continues with the rest of the groups established following the criteria of vulnerability and exposure.
It should be noted that group 4, that of large household dependents, is 94.41 percent immunized with the two doses. Regarding group 5, there are already 198,097 people who have received both doses, that is, 69.51 percent. While 280,790 have received at least one dose, 98.53 percent.
Group 3 is already 100% with one dose and 27.8% with two doses; and group 6, made up of 66,000 people, which includes teachers, firefighters and police, among other groups, 42,743 people have been vaccinated, 64.76 percent with one dose.
Of group 7, which includes the population under 60 years of age at risk of severe COVID-19, there are 11,731 people since they have been vaccinated with one dose, 66.15 percent of the target population. On the other hand, 106,773 people between 60 and 65 years old have already received a dose, which represents 67.09 percent of that group that makes up group 8; while 37.01 percent of those in group 9, those between 50 and 59 years old, have already received a dose, representing a total of 129,724 inoculated people from that age group.
Population groups to be vaccinated
In the latest revision of the National Vaccination Strategy, the following vaccination and prioritization groups are established:
Stage I:
-Group 1. Residents and health and social health personnel who work in homes for the elderly and care for large dependents.
-Group 2. Front-line personnel in the health and social-health field (different from group 1).
-Group 3. Other health and socio-health personnel (not included in group 2).
-Group 4. People considered highly dependent (grade III) and main caregivers.
Stage II:
-Group 5. Vulnerable people due to their age, non-residents of senior centers
-Group 6. Active groups with an essential function for society.
-Group 7. People with very high risk conditions. Hematopoietic stem cell transplantation, solid organ transplantation and waiting list for it, people on hemodialysis and peritoneal dialysis, oncohematological diseases, solid organ cancer being treated with cytotoxic, metastatic chemotherapy or with radiotherapy for tumors of thoracic location with risk of pneumonitis, Primary immunodeficiencies, HIV infection with less than 200 cells / ml despite effective ART and undetectable viral load, and Down syndrome aged 40 and over.
-Group 8. People between 60 and 65 years of age (born between 1956 and 1961, both inclusive).
-Group 9. People between 50 and 59 years of age (born between 1962 and 1971, both inclusive).
28 · 05 · 2021 18:38
A history of the 19th century with echoes in the present inspires the campaign of the Government of the Canary Islands to encourage mass vaccination: that of the '22 angels' of the Royal Smallpox Vaccine Philanthropic Expedition who passed through the Islands to continue his journey to the then Spanish territories of America. Read more
28 · 05 · 2021 15:39
Gran Canaria adds 19 infections to its statistics, less than in Lanzarote, with 25. In Fuerteventura there was a new case of coronavirus registered this Friday.
28 · 05 · 2021 15:25
No deaths and 117 new cases of coronavirus this Friday in the Canary Islands. Read more
05 28 2021 15:01
President Angel Victor Torres received the coronavirus vaccine this Friday. "I just got vaccinated because it touched those of us between 50 and 59 years old [tiene 55 años] and today I will feel much safer than yesterday, "he told the media.
28 · 05 · 2021 13:58
The Canary Islands will receive 1.3 million doses in two months to vaccinate 70% of the population before July 31. Read more
28 · 05 · 2021 13:57
Canarias enables the vaccination accreditation document on the SCS website. The portal will also host, when available, the EU COVID-19 certificate to be able to travel. Read more
27 · 05 · 2021 16:14
Gran Canaria registers 28 new cases of Covid, for 22 in Lanzarote and 4 in Fuerteventura.
27 · 05 · 2021 15:42
The Cumulative Incidence (AI) at 7 days it is situated in the Canary Islands at 37.18 cases per 100,000 inhabitants.
27 · 05 · 2021 15:24
The Canary Islands registers this Thursday, May 27, 140 new cases of coronavirus and one death. Read more
27 · 05 · 2021 14:14
More than 255,000 canaries over 16 years of age and under 50 have registered to be vaccinated since last Monday. Read more
27 · 05 · 2021 14:13
Canaries who have requested a date for the covid vaccine can check the date on the website for a medical appointment. Read more
05 27 2021 14:11
The Canary Islands is one of the regions that has managed to keep the contagion curve stable after the end of the state of alarm, a measure that declined in the national territory on May 9. Read more
26 05 2021 19:18
The President of the Canary Islands, Angel Victor Torres, has advanced this Wednesday that the Autonomous Community has exceeded the million administered doses of vaccines against COVID-19. Read more
26 05 2021 18:32
The outbreak in UD Tamaraceite already doubles the number of infections with 36 cases of covid. Read more
26 05 2021 18:32
An outbreak forces to confine the Penitentiary Center of Tenerife. Read more
05 26 2021 16:08
The Canary Islands have already administered 992,382 doses of vaccines. Read more