Some 250 cave tombs of nobles discovered in southern Egypt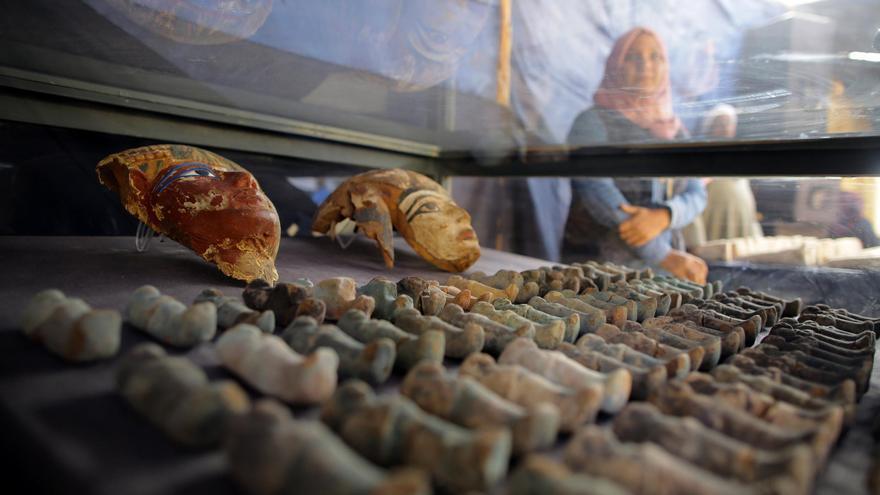 An Egyptian archaeological mission has discovered 250 cave tombs of nobles and high officials located in the Al Hamidiyah necropolis, in the province of Sohag (south of the country), during a project of historical documentation in the area, the Ministry of Antiquities reported today.
In a statement, the secretary general of the Supreme Council of Antiquities, Mustafa Waziri explained that the cemeteries feature multiple styles and were excavated at various levels from the eastern mountain of Sohag, where there are tombs with one or more burial pits and others with a corridor that communicates with the room of the deceased. "These tombs date from periods from the end of the Old Kingdom (3,100 BC-2,125 BC) to the end of the Ptolemaic era (309 BC-30 BC)," Waziri said.
The mission, belonging to the Supreme Council of Antiquities, also found large number of ceramic pots, some of which were used in the daily tasks of the time, and other funerary objects.
The documentation project has so far recorded more than 300 mausoleums in the area that are tombs of rulers and employees of Upper Egypt Region IX, considered one of the important administrative centers of ancient Egypt.