Some 20,000 technical VET teachers will move up in the category when they join the secondary school body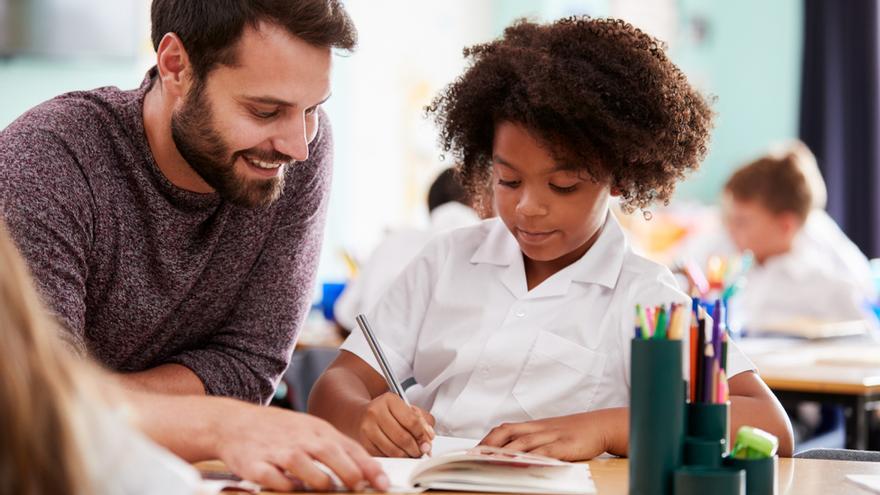 Those around 20,000 teachers Vocational Training technicians Without a bachelor's degree, which the new educational law considers a body to be extinguished, they will have the possibility of presenting themselves with their current training to the teaching competitions for a transitional period of three years.
It is the proposal raised this Wednesday by the Ministry of Education Y Vocational training to the unions in the Negotiation Table of Non-University Teaching Personnel, the person in charge of Educational Policy of STEs has told EFE, José Ramón Merino, and of Teaching of UGT, Maribel loranca, who have described it as "insufficient".
Sources from the Ministry of Education have explained to EFE that the unions have supported "unanimously" the proposal to regulate, in the legal norm to be determined, the situation of interim VET technical teachers.
In the VET cycles, teaching staff belonging to two different levels of the Administration are taught: the VET Technician, belonging to group A2, and the Secondary teaching staff, belonging to A1.
The new education law (Lomloe) states that All the specialties of the FP technical body become specialties of the Secondary body, but the general requirement to enter the latter is to have a university degree together with the master's degree in teacher training.
With the possibility that Education has offered today, "They do not throw them out, but it is totally insufficient"emphasizes Merino, who has estimated that the number of teachers affected is around 20,000.
He added that all the unions present at the meeting have regretted that this forum is not negotiated, but rather is presented as a "press conference in which we are informed of things that we have already read in the press. It is absolutely shameful."
Maribel Loranca, from UGT, has added that this formula "can solve a part of the problem but it is insufficient, although we think that legal certainty is good for colleagues who are on the eve of presenting themselves for competitive examinations, because there are already calls for technical bodies of FP ".
However, "we want to go further because in our opinion there is a lot to negotiate with regard to VET teachers" (the ministry plans to draft a new Vocational Training law this year).
For its part, CSIF also values ​​today's proposal from the Ministry of Education, but requires "urgent negotiation to comply with the new law, without any teacher being harmed."