Some 18,000 soldiers contributed to curbing the pandemic in the Canary Islands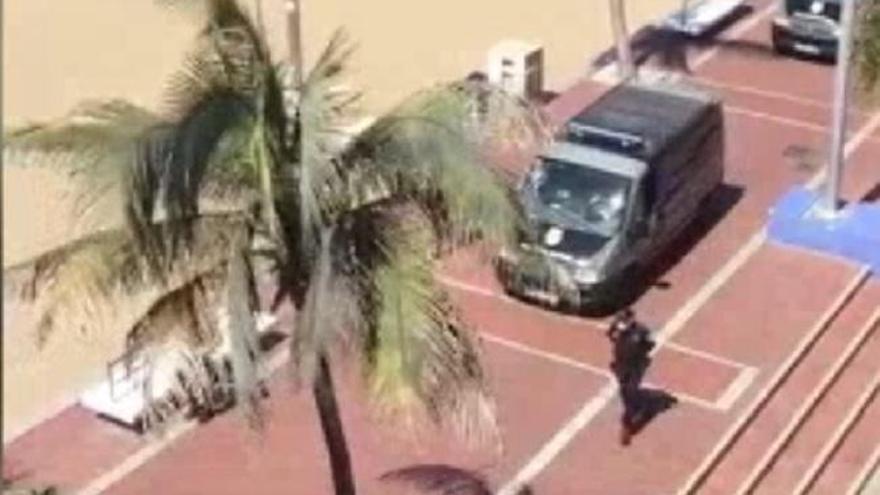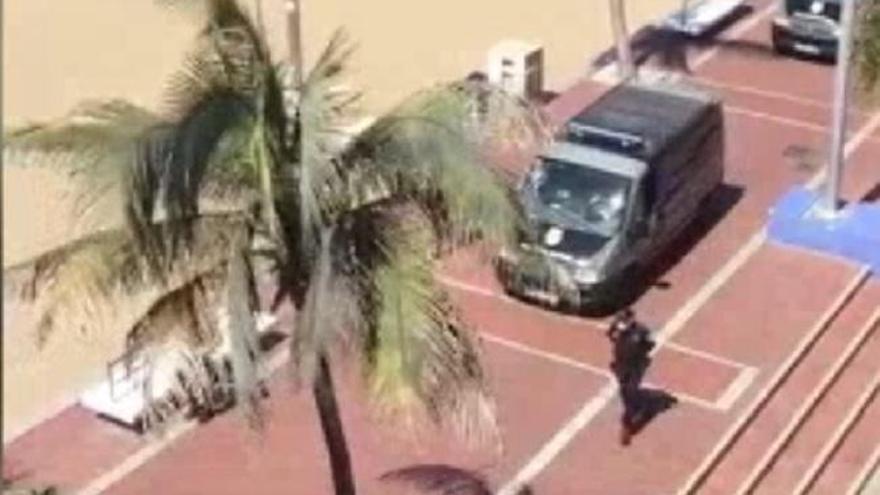 More than 18,000 soldiers participated in the islands in the Operation Balmis of the Ministry of Defense to fight the covid-19 pandemic during the months of confinement, in which only the Canary Brigade reached 68,000 kilometers traveled in the 98 days that the mission lasted.
"In national territory 187,000 soldiers were deployed throughout the Spanish geography, of the three armies and the Emergency Military Unit ", detailed this Friday the head of the Canary Islands Command, Lieutenant General Carlos Palacios Zaforteza, during the presentation of the Casa África webinar" From Balmis to Mali. The Army, at the service of society "
The event "highlights the role that the Spanish Armed Forces in the defense of the common good in the fight against covid-19 ", said the director of Casa África, José Segura.
Lieutenant General Palacios Zaforteza recalled that this Sunday, March 14, the first anniversary of the start of the State of Alarm as a result of the pandemic is celebrated. This day was also the beginning of the Operation Balmis ordered by the Ministry of Defense to support society in the fight against the pandemic.
Operation Balmis "It has been the greatest effort of the Spanish Armed Forces in peacetime in our geography with a clear objective, the same that Balmis had in his expedition in 1803 and 1804: to help society save as many lives as possible ", said the head of the Canary Islands Command.
In this sense, the operation is called Francisco José Balmis, a military doctor from the court of King Carlos IV who took the initiative, supported by the Crown, to launch an expedition to carry the smallpox vaccine from the Iberian Peninsula, through the Canary Islands, to Latin America and even to China.
Specifically, "in the Canary Islands the Army deployed more than 18,000 military personnel", the lieutenant general has detailed to specify that "the Canary Islands Brigade, which has its headquarters in La Isleta, covered 68,000 kilometers during 98 days, a lap and a half a the Earth for Ecuador ".
The actions developed by the Canary Brigade, which fought against covid-19 in confinement, focused on the decontamination of between 300 and 400 facilities such as hospitals, health centers, nursing homes, ports and airports, among others.
The military also carried out street presence activities to give peace of mind and ask society to stay home and avoid contagion.
Likewise, this brigade supported the State Security Forces and Bodies in Fuerteventura, to the National Police Corps at specific times for port and airport control, as well as logistical support to different organizations such as the Food Bank.
"Everything that society asked of us through the competent authorities we were implementing"Palacios Zaforteza has said.