Solvia puts on sale 500 properties in Andalusia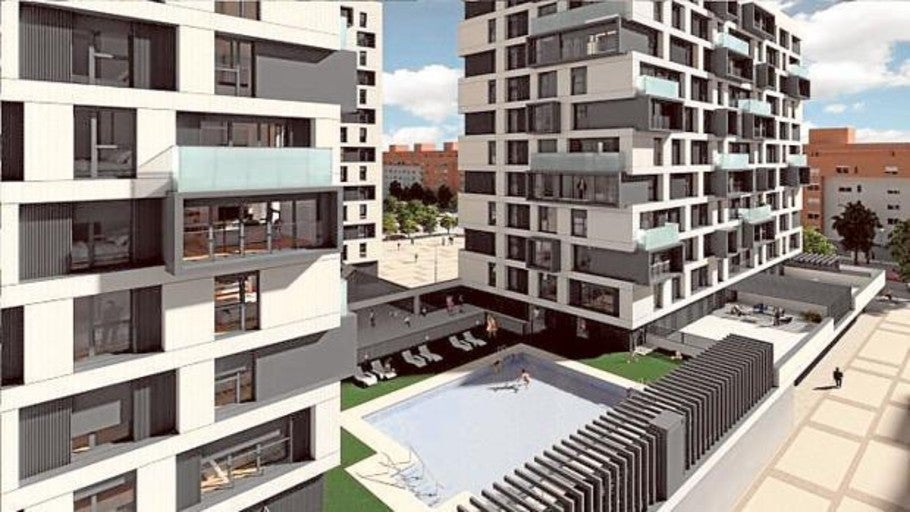 MadridUpdated:
The real estate services firm Solvia has launched a campaign in Andalusia with more than 500 residential properties, whose price is 47% cheaper than the market average of the autonomous community.
Faced with the price of 1,304 euros per square meter in the region, according to data from the Ministry of Development, the portfolio included in the Solvia promotion is offered with a average cost of 691 euros per square meter, well below the official figures.
The flats and chalets selected, located throughout the Andalusian territory, have, on average, an area of ​​88 square meters, three bedrooms and a maximum price of 120,000 euros, which corresponds to an average monthly mortgage payment of less than 350 euros.
Nationwide, the campaign brings together more than 2,000 homes at 700 euros per square meter, that is, 50% below the average price of the Spanish market (1,636 euros per square meter). The buildings included, distributed throughout the Spanish geography, have three bedrooms on average, 88 square meters on average and a maximum price of 120,000 euros.
The Autonomous Communities with the greatest number of houses are the Valencian Community (600), Andalusia (500), Catalonia (240), Castilla-La Mancha (230), Castilla y León (120) and the Region of Murcia (110).
In terms of price, the most affordable regions are Castilla la Mancha (with an average cost of 47,000 euros), Castilla y León (52,200 euros), Murcia Region (54,000 euros) and Comunidad Valenciana (59,700 euros).
Three more promotions
In addition to this campaign of summer sales, the real estate firm -dueña of a portfolio of 141,000 assets, whose value exceeds 30,000 million euros- has launched in Spain three other promotions. So, on the occasion of the arrival of the summer, Solvia offers 700 apartments and chalets in coastal areas at prices ranging between 30,000 and 100,000 euros.
It has also launched the "You have your home for less than 50,000 euros" campaign, which includes a selection of 1,000 residential properties with one average mortgage of 120 euros per month. The houses are distributed in 28 provinces, among which Valencia, Zaragoza, Alicante, Barcelona, ​​Castellón, Girona, Murcia and Seville stand out.
Along with the previous ones, Solvia has active «And you, how much would you pay?». A promotion with which the entity gives the opportunity in its real estate outlet bid for plots, new buildings or workspaces (premises, warehouses and offices).
. (tagsToTranslate) solvia (t) sale (t) housing (t) andalucia



Source link