Soleá manages to finish third in Eurojunior with 'Palante'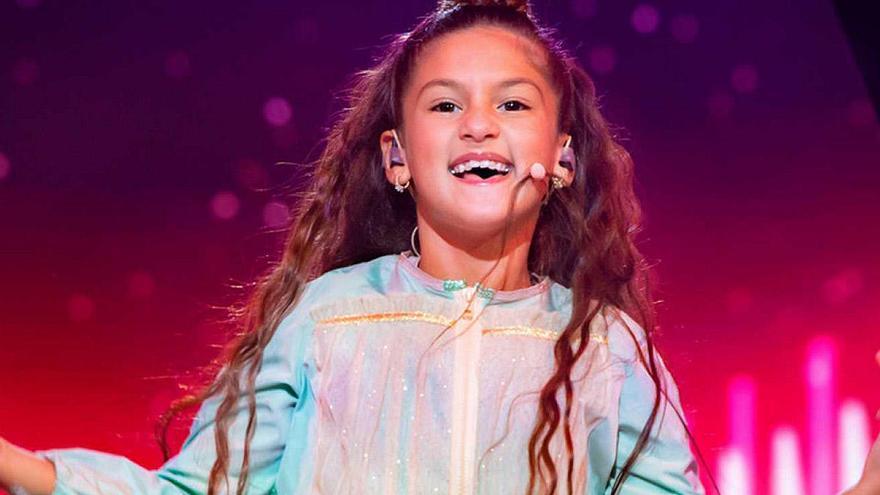 The Sevillian singer Soleá Fernández Moreno has achieved the third position in the Junior Eurovision Song Contest 2020, which was held this Sunday from Warsaw (Poland). Your song, 'Palante', has achieved a total of 133 points the professional jury and televoting.
The candidacy of France, headed by Valentina, 11 years old, has achieved the first position by raising the glass microphone with the song 'J'imagine'.
Twelve countries have participated in the XVIII edition of the 2020 Junior Eurovision Song Contest, which was held in Warsaw (Poland) under the motto '#MoveTheWorld'. This year, due to the coronavirus pandemic, the event has undergone changes in the format: the presenters have been live from a television studio while the participants recorded their performance in their respective countries to preserve the health of the artists.
Spain returned in 2019 with Melani to Junior Eurovision, thirteen years after his last participation. RTVE has participated in the contest on five other occasions with very good results: a first place (María Isabel in 2004); two second positions (Sergio 2003, and Antonio José, 2005); the third place won by Melani in 2019; and a fourth place (Dani in 2006).
The Spanish representative, Soleá Fernández Moreno, 9-year-old from Seville, comes from the flamenco family of 'los Farruco'. In 2014, at the age of three, he made his debut at La Maestranza in Seville in a family show; and in 2015, at 4, she was the star of a Christmas show, 'Navidad en familia', where she made her debut as an actress and dancer at the Quintero Theater in Seville. In addition, in 2016 he stars in another Christmas show created by his father, Farru, who was on tour in several Spanish cities. That same year he made his first appearance on television (Canal Sur).
Three years later, in 2019, she is one of the special guests at the Ketama concert in Seville; He also participates in a Christmas tour of different Spanish theaters, where he shares the stage with artists such as Pitingo, Tomatito or Rosario Flores. At the beginning of 2020, he participated in the last album of the singer Lya Manuela.
'Palante', the title of the song with which Soleá has participated in the 2020 Junior Eurovision Song Contest, is a song that tries to send a "positive and encouraging message in times of coronavirus," according to RTVE.
A song of "urban pop, very current in the music scene, impregnated with the personality of the young Sevillian artist "and which has been composed by César G. Ross, Hajar Sbihi and Bruno Valverde, and produced by the latter, winner of a Grammy.