Sold for 460,000 euros the oil on burlap "Homúnculo" by Millares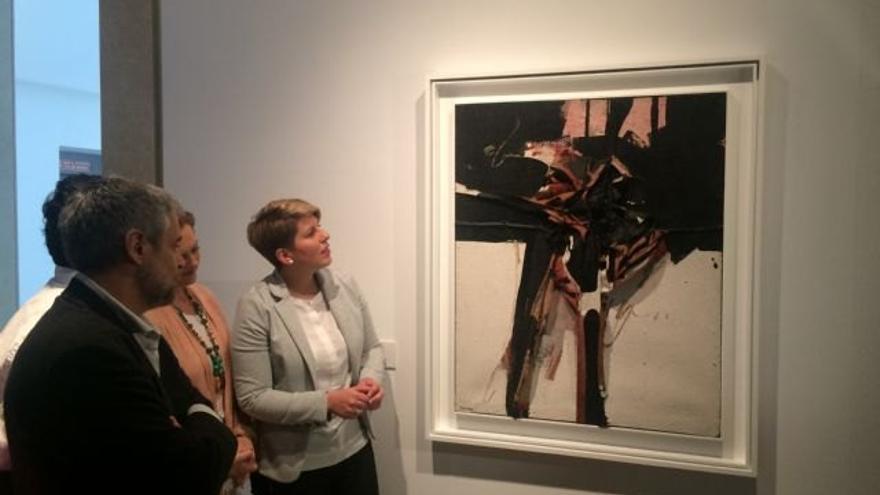 The auction house Fernando Durán has sold for 460,000 euros the oil on burlap "Homúnculo" (1967), by Manolo Millares, a piece exhibited in 1971 at the Museum of Modern Art of the Villa of Paris in the last retrospective in life of the artist from Gran Canaria .
As reported this Thursday in a statement by the aforementioned company, founded in 1969 in Madrid and which in 2020 incorporated its auctions into the world "online" with its own platform, the "superb piece" by Millares was sold this Wednesday after opening the sale with a starting price of 275,000 euros.
The "Homunculus" is the title of various works by Millares. Its composition is centered on forms with anthropomorphic reminiscences that represent a humanity vexed by anguish and indignity, a man torn by his existential situation, but also by the vicissitudes of history.
This "Homunculus" is a paradigmatic work within the group of paintings by Millares characterized by the perforation of the support, the reduction of color to black and white and the violence of the pictorial stains.
Millares discovered burlap as a basic element of his creation in 1956. He began to use it in the manner of the Italian Alberto Burri (1915-1995) as a flat support with stitching, to later manipulate it in relief, agglomerating it and composing it with ropes and adding old objects of wood or tin.
Signs such as crosses and incomprehensible calligraphic traces and spots on the material body would complete the intervention, which brings his work closer to that of Tàpies.