Sofía Cristo asks for forgiveness and a second chance in 'Secret Story': "I am very sorry"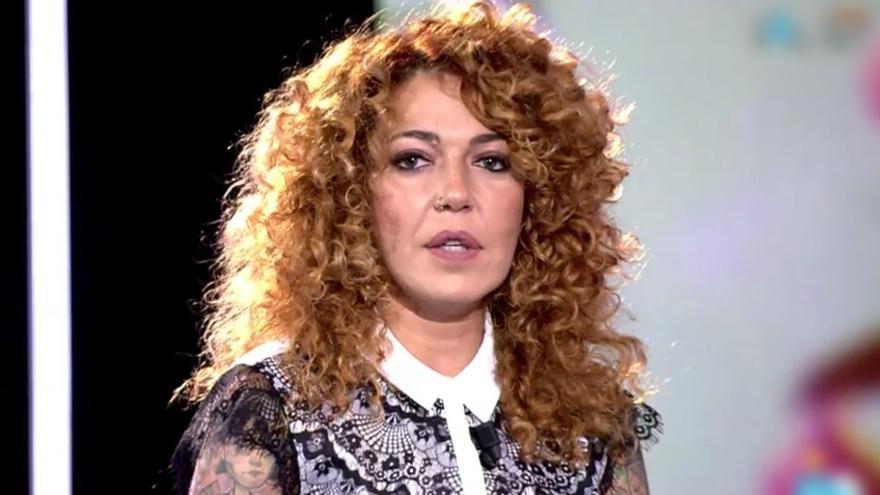 Sofía Cristo returned to 'Secret Story' To ask for forgiveness. After his disciplinary expulsion for attacking Miguel Frigenti, the DJ showed her regret for this unfortunate moment who starred in the last gala of 'Countdown': "It was a shameful behavior, I am very sorry. Can't be justified with anything".
"I hope people forgive me. In a moment of tension, I think that everyone can lose their minds and not control it. I would like to be given a second chance to show that I can live up to what viewers expect of me. I am disappointed in myself"Christ assured in the conversation he had with Jorge Javier in the first section of reality show 4, explaining what he would do if he could turn back:" Obviously, the last thing I would have done is put myself like that and reach that position. "
Throughout the interview, Christ was willing to ask Miguel Frigenti for forgiveness after what happened, adding that he would politely receive the journalist in the event that he was expelled: "I would greet him cordially because courtesy does not detract from courage. In the end, he has been a partner and we have had many moments of complicity, despite the fact that his attitude and strategy I did not like them. He is a person who pushes people's feelings to the limit ".
"I would not recover Miguel Frigenti as a friend because his values ​​and principles do not go with me, but I will always have a cordial treatment with him, "said the DJ, who also claimed to be grateful to Emmy, Lucía Pariente and Fiama for trying to stop her.
Regarding the criticisms that Bárbara Rey made of Luis Rollán for, supposedly, not lifting a finger for her daughter, Sofía expressed disagreement with her mother, explaining what happened to the journalist at this time: "He was in 'La playa' and it is assumed that he could not hear or see nothing".