Sofía Cristo and Fiama put an end to their fooling around with this movie kiss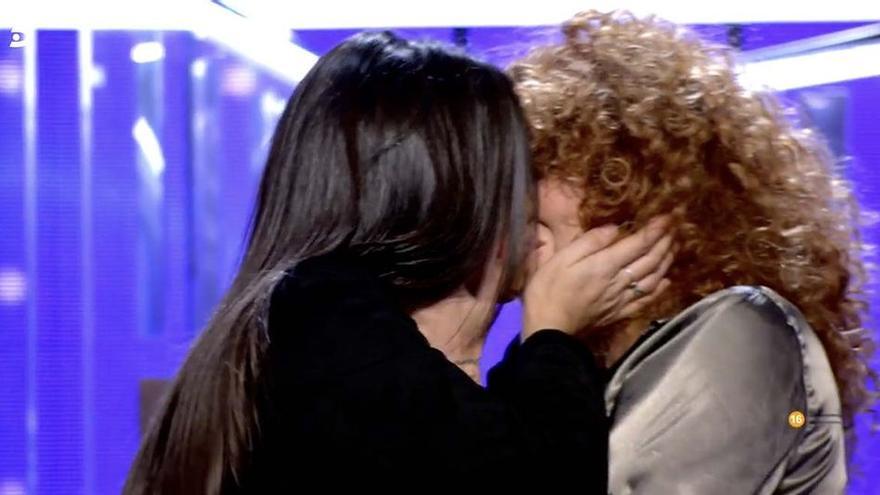 The House of Secrets, also known as Secret story, is giving the audience great moments as the weeks go by.
The disciplinary expulsion of Sofía Cristo for her unacceptable behavior with Miguel Frigenti, the constant brawls between Frigenti and Alba Carrillo or the passivity of Canales Rivera and her alleged set-up with her ex-partner before entering the contest are some of the moments that have gone leaving the contest as the edition has developed.
However, after Sofia's expulsion, a plot was left in the air to the annoyance of the followers of the program ... And for the protagonists themselves.
The contestant from Gran Canaria Fiama and the daughter of Bárbara Rey acknowledged that, during the pandemic, both would have had a fairly fluid conversation that led to more than just friendship.
Nevertheless, neither of the two young women had had the opportunity to see each other in person until they entered the reality show, a fact that made the meeting even more interesting for both of them.
During their stay in the house, neither wasted time throwing themselves pullitas about a possible romance between them or about the dates they would have once their adventure in the program was over.
Now, with both contestants out of the contest, everything seems to have been moving forward very quickly and the moment so longed for by the fans of the contest and by the audience has arrived: the long-awaited kiss between Fiama and Sofía Cristo.
"A little bit because it's the first"
Sponsored by Jordi González and an audience that cried out for a passionate kiss between the contestants, neither Sofía nor Fiama had any qualms about kissing in front of everyone to confirm what could be the beginning of a beautiful relationship between the young women.
With a chemistry that goes beyond the screen and a look between them that leaves no doubt about the feelings they have between them, Christ wanted to warn the presenter and the audience that this kiss was going to be the prelude to the real kiss that they want to utter.
"It's going to be a little bit because our first kiss can't be like that", explained the daughter of Bárbara Rey before the bright gaze of the Canarian contestant.