'Socialité' uncovers the indications that Rocío Flores receives from her representative when she appears on television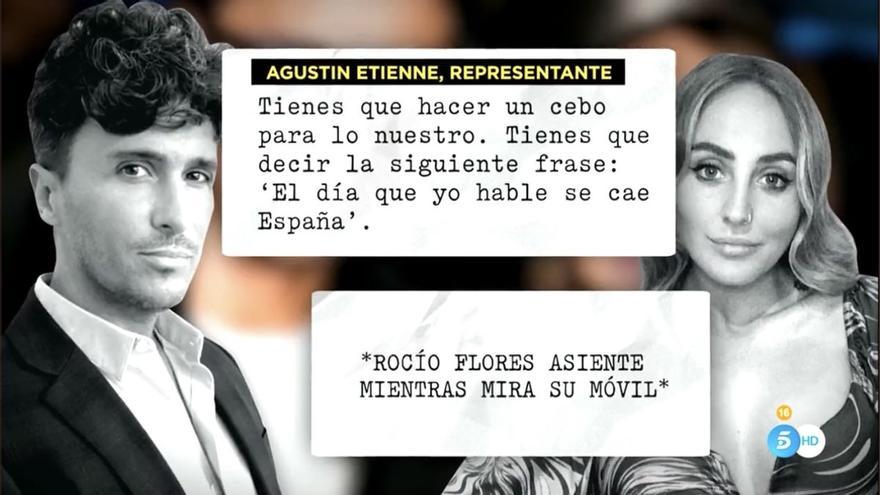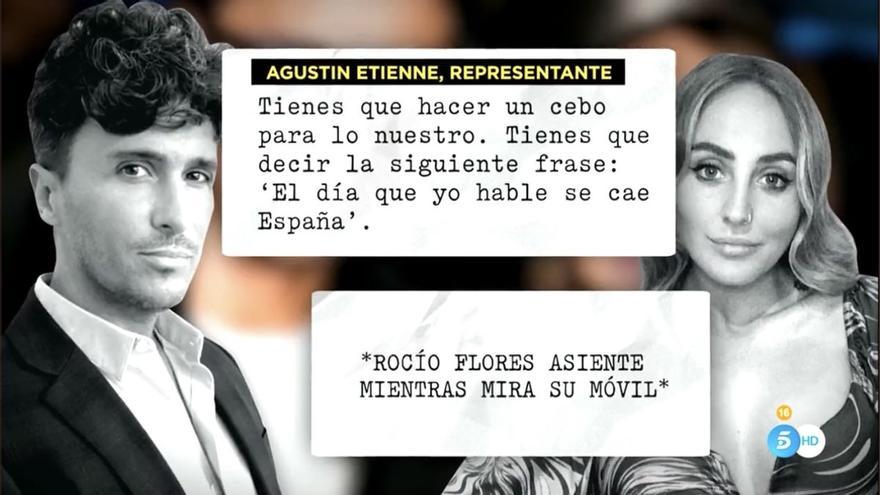 Telecinco remains divided among defenders of Rocio Carrasco and those of dew flowers. After the latest statements by mother and daughter in recent days, this weekend 'Socialité' uncovered a supposed recording by Agustín Etienne, the young woman's representative, who apparently orchestrate their speeches in TV.
"This seems very important to me because it coincides with the week in which Rocío Flores criticizes her mother and tells her arrogant attitude to Joaquin Prat: "Did you expect my mother to give some kind of explanation in 'Montealto'? Why does she postpone everything? He has an orchestra teacher who tells him what to say"Defended Nuria Marín, presenter of the program.
Although the audios were not played to the audience, the space did show some phrases that Etinne would have said to the young woman during her participation in "The Ana Rosa Program". "You have to make a bait for us. You have to say the following sentence: 'The day I speak, Spain falls'", the representative would have said to the young woman.
The space showed another sentence that he would have written to her: "These are the notes I made last night during our conversation." The representative asked the collaborator of the morning space to read such annotations "during the publis".
"And something else we're uncovering that's key: Anthony David calls up to four times Agustin Etienne, the representative of Rocío Flores, during the publicity", added a reporter from the space, to which the presenter added: "In other words, the orchestra teacher would have another orchestra teacher who gives him instructions".