'Socialité' does not allow the interview of Olga Moreno either, as does 'Save me'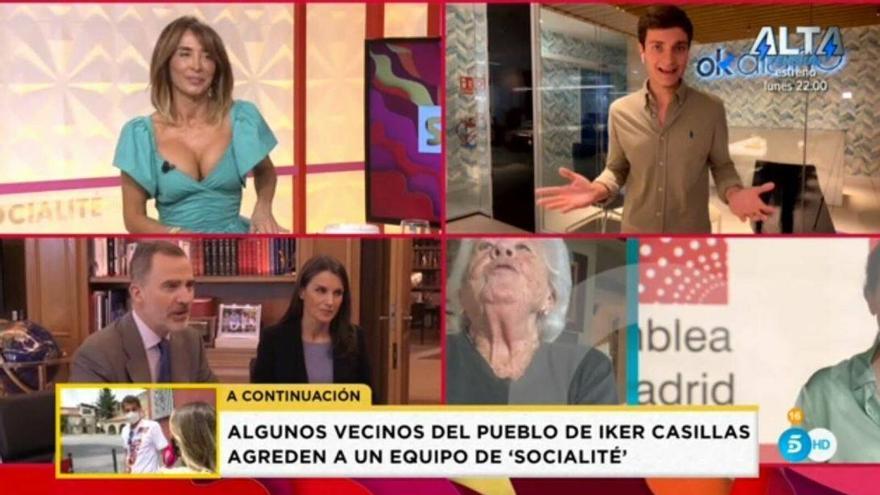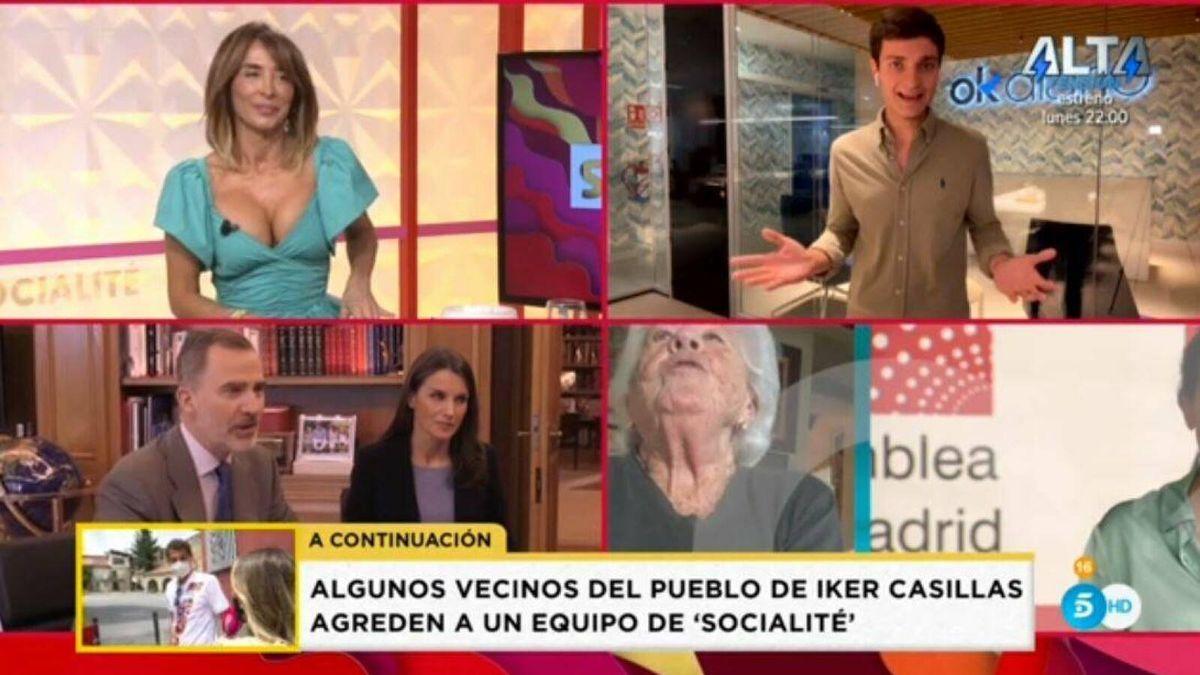 The programs of Telecinco are still divided on how to approach the case of Rocio Carrasco. Like some spaces, such as 'El programa de Ana Rosa', they decided to ignore on some occasion the testimony of the daughter of the Jury, now others such as 'Save me'or' Socialite ' they have refused to be the speaker for Olga Moreno.
During the week, 'Sálvame' has broadcast its usual daily program but without making any mention of Moreno's interview once it had been broadcast. In fact, Not even Rocío Carrasco herself has made an appearance on the set this week to present your section. As confirmed by ABC, both 'La Fábrica de la Tele', producer of the program, and Carrasco herself, agreed that this week their section would not be carried out.
Now, it has been 'Socialite', the program commanded by María Patiño, who he has also decided to ignore the testimony of Antonio David's wife. Not surprisingly, both programs are produced by 'La Fábrica de la Tele', a production company that was also in charge of 'Rocío. Tell the truth to stay alive. ' Taking into account the company's commitment to the daughter of the oldest, it is not surprising that its programs ignore the opposite version, which did not provide any type of evidence in its interview last Wednesday.
The program issued on Saturday July 31, chose to focus on Iker Casillas and his confrontation with the cameras of the program, the Pantoja family or the interview with Queen Letizia's grandmother among other topics, without dedicating a single minute to the testimony of the winner of 'Survivors 2021'.
This decision, for the most part, has been applauded by users on social networks: "They have to ignore Olga, she doesn't tell the truth, she just repeats the same thing always like a parrot. Her lies are of no interest at all", pointed out a user on Twitter. However, others have been critical of this decision: "Letting hear another version of things would make the mother of the year a desk. So gag, all very democratic and very ethical."