Social networks discover the "handsome" Pedro Sánchez in the US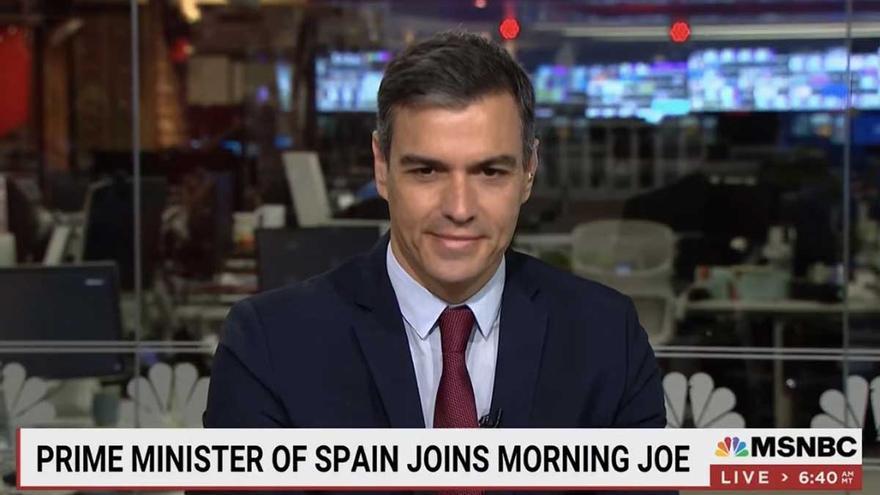 The interview that Pedro Sánchez gave to the program 'Morning Joe' of the American chain MSNBC allowed many spectators of this country to know the president of the Government. In the United States there is a general ignorance of international leaders, beyond those who for one reason or another appear in the media for reasons related to North American politics. For this reason, Sánchez's appearance in the morning served to familiarize the general public with the leader of the Spanish Executive. However, many of the comments that populated social networks made no mention of his idea of ​​seeking investment plans or of Spain's relations with the United States. but to the physique of Sánchez himself.
"My wife is watching 'Morning Joe' and she says, 'We need to go to Spain.' I think it's because his prime minister looks like superman"said journalist and illustrator Chris Morris on Twitter." Very handsome! In addition, it seems that he is a good leader, "said another user." The prime minister of Spain should appear in a movie, "read another message.
The PP reacted by pulling irony, with the mayor of Madrid publishing a 'meme' of himself characterized as Superman.