Soccer: Andorra de Piqué wins the bid for the Second B square of Reus | sports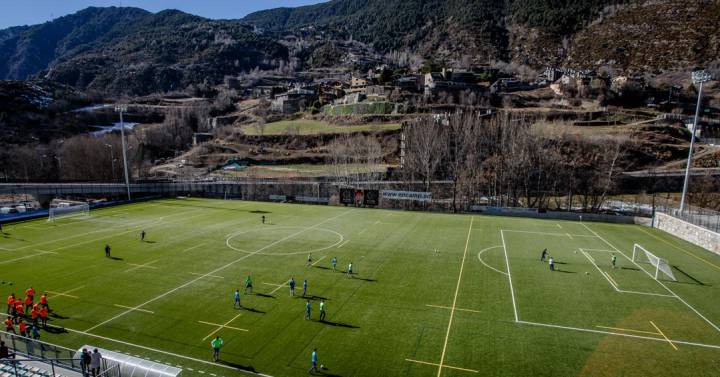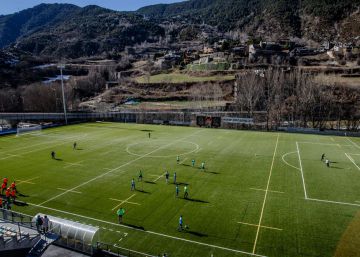 Double ascent of Andorra In a single season. The club controlled by Kosmos, a company owned by the Barça Gerard Piqué plant, has been awarded the bid for the square that was free in Second Division B after the administrative decline due to non-payment of the Reus. The Spanish Federation has confirmed in a brief statement that, once the different applications received in recent days have been analyzed, the place is awarded to Andorra "after finding that it is the equipment that meets the established requirements and the order of preference established in the regulations ".
Andorra militated in the Catalan group of the Third Division, after achieving promotion last year since the First Catalan. Although scarce in public, because they had about 250 members – although the average number of spectators at each meeting outside 400 -, the club is strong in economic terms because it also bought last week the Gimnàstic Manresa to make it a subsidiary of the Pyrenean entity. In addition, knowing the debt that weighed on Reus and the inability of the Tarragona club to settle accounts, last week Andorra submitted a payment of 452,022 euros to the Federation to reserve its right to bid for the place. Andorra has traditionally competed in groups that depend on the Catalan Football Federation and its territorial affinity with the administratively descended club, the Reus, has been a key element for the Spanish Federation to have chosen the Pyrenean club option ahead of the proposal of other clubs that had also been interested in the vacancy. This is the case, among others, of Zamora, Alcoyano, Mallorca B and Real Jaén.
Andorra is trained by former Barça Gabri player, assisted by exporter Albert Jorquera, and has a staff with some players convinced by the club proposal Pique. One of the last signings has been striker Miguel Palanca, who will debut with the first Real Madrid team in a league match against Barça. On the other hand, the club already knows that it will have to remodel the stadium to adapt it to the category, such as improving access, lighting, billboards … Requirements to be Second B.
You can follow EL PAÍS Sports in Facebook, Twitter or subscribe here to the Newsletter.