Sobriety and masks on the first red carpet of the year at Los Forqué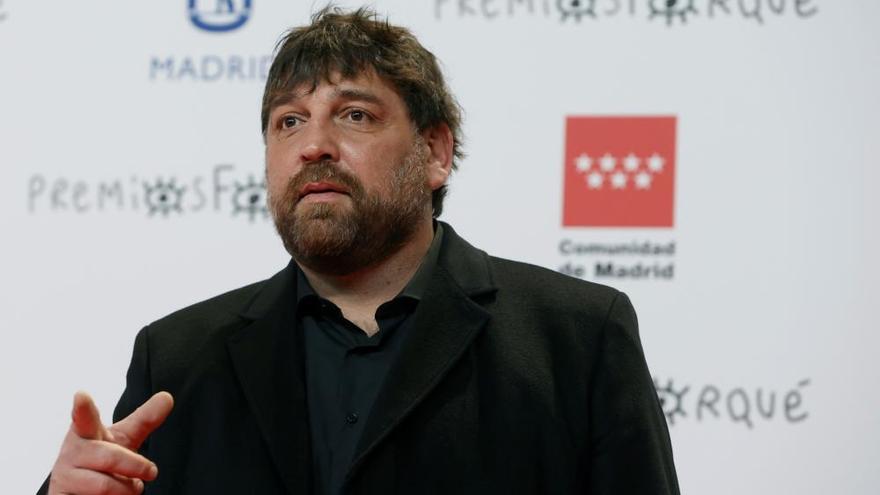 Neither the cold nor the snow still present in Madrid have prevented attendance this saturday of the world of cinema and the TV to the gala of 26 Forqué Awards, held at the Ifema fairgrounds, with a somewhat unusual red carpet.
In a gigantic and empty hall, the nominees and the rest of the gala participants have posed with matching masks with their suits and the safety distance required by the pandemic.
Of the first to arrive, Imanol Arias -who posed with a thick shawl- or the young woman Andrea Fandos, protagonist of 'The girls' and nominated for best actress, dressed in red and with obvious nerves that she hid behind a big smile.
Early risers also the presenters of the gala, Miguel Ángel Muñoz and Aitana Sánchez Gijón, actresses like Natalia de Molina, directors like Rodrigo Sorogoyen or the revelation group of the pandemic, Stay Homas.
Sobriety has predominated in the guests' clothing, with exceptions such as actress Daniela Santiago, nominated for the series 'Veneno', with a stunning white strapless dress, jewel inlays and a feather train, who has posed accompanied by the directors of the series, Javier Ambrossi and Javier Calvo.
Mario Casas and Kiti Mánver, the protagonists of 'Anti-riot' Raúl Arévalo, Hovik Keuchkerian and Vicky Luengo, those of 'Patria' Ane Gabarain and Elena Irureta, Elena Furiase, Nerea Barros, Álvaro Morte, Belén Cuesta and the winners of this year's Gold Medal, Fernando Colomo and Beatriz de la Gándara, have also walked the carpet.
The last to do so have been the authorities, such as the vice president of the Madrid's community, Ignacio Aguado, the councilor for culture, Andrea Levy, the president of the Entity for the Management of Rights of Spanish Audiovisual Producers (EGEDA), Enrique Cerezo, or the Minister of Culture and Sports, José Manuel Rodríguez Uribes.
Uribes has assured that with his presence he seeks to ratify that "culture is safe and necessary" and to support the audiovisual industry for what it means from the cultural point of view and the creation of employment and wealth.