So you can silence a WhatsApp chat forever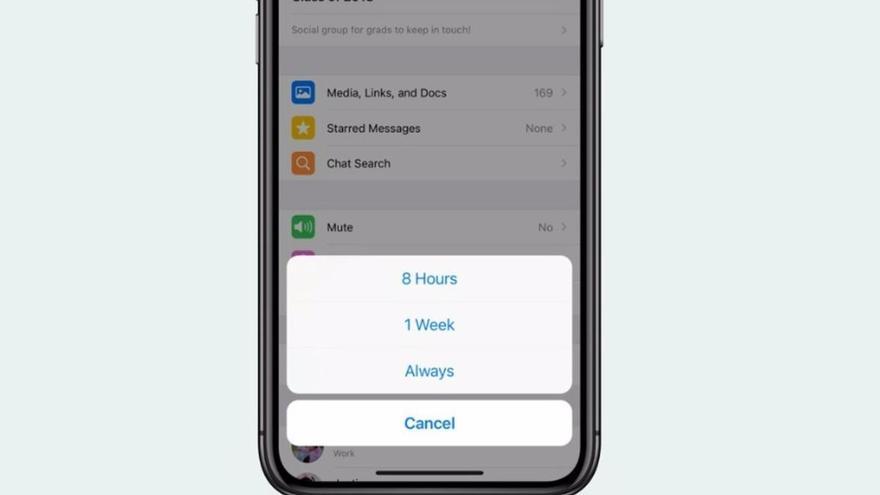 The possibility to silence a chat for "always" is now available in the instant messaging service WhatsApp, as part of the configuration options for the conversations with both a contact and a group.
Although it is not a new function, the last option to mute notifications of conversations that has been introduced replaces the one that was available until now: instead of a year, now allows doing indefinitely or, as the settings section indicates, forever.
It is a option already available in the options menu within the conversation itself. It also affects single-contact conversations and group chats, and can be turned on and off at any time.
To activate it, you just have to go to the three vertical dots that appear at the top of the conversation, next to the icons for voice call and voice call. When clicking, a menu of options opens, but the one that interests is 'Mute notifications'.
Within it is the modification introduced: can be muted for eight hours, a week, or forever. In the case of group chats, it can also be activated from the chat information, by clicking on 'Personalize notifications'.