So you can avoid the payment of 'roaming' this holiday | Innovation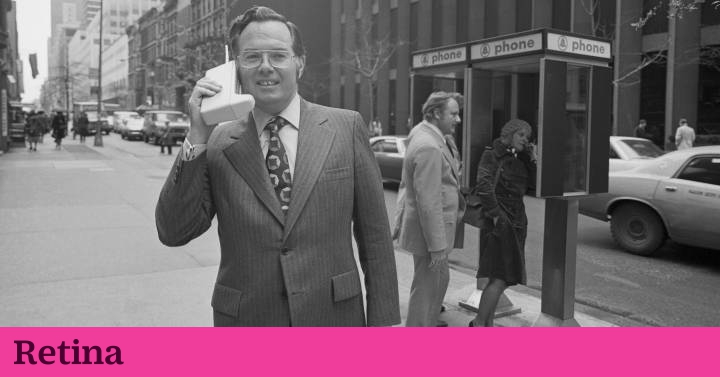 The advantage of living in the European Union It's been a couple of years since we've forgotten about roaming. It doesn't matter if we travel to France, Slovenia or Bulgaria. The same rate that we have contracted in our country applies to others. Very different story is when we leave these community borders behind. A text message appears on our phone to indicate prices for browsing and calling. To avoid unwanted scares on the bill, the fastest is to turn off roaming; but, since we no longer know how to live without the internet – rather without the mobile -, the startup Spanish Holafly offers both a physical and electronic SIM with pre-contracted data in more than 85 countries around the world.
The main culprit of the project is Pedro Máiquez, co-founder of Holafly. As he explains, in mid-2017 he traveled to Peru to teach digital marketing. His surprise came when, a few hours after landing in Lima, he had consumed the 50 euros he had set as a limit for roaming. Her boss also complained bitterly about the prices of these services after stepping on the United States. Finally, a trip to Asia became the definitive trigger to launch the startup. "When we returned to Spain we asked ourselves if it was so practical to fly with a mobile data card to the destination country, as happened to me in Japan and Thailand, we could not offer it here to solve a problem that is common for all travelers, "he says.
For telecom operators, roaming is a succulent revenue pie, although less and less. According to the National Commission of Markets and Competition (CNMC), this income amounted to 292 million euros last year only in Spain. One of the most innovative solutions provided by Holafly so that consumption is not out of control are electronic cards or eSIM. In the words of the head of marketing of the startupJonan Basterra, they won't sell it in 15 days, but the comfort jump is evident. "With these cards you can keep your usual line for voice and text messages and have only the data plan that we agree with the companies of the destination countries," says Basterra.
Unlike the usual SIMs, which are currently the only ones they offer, they lack physical support. Do not be aware of unzipping the phone to change it or find a skewer to open the slot. All this as long as we do not lose the original card. Once purchased, in an email we receive a QR code, instructions by means of which we activate the pre-contracted roaming services upon arrival in the country we want. "The only current brake is that right now there are only a few phones that support it (iPhone XR, iPhone XS and Google Pixel 3), but there is a worldwide agreement between all manufacturers to adopt this technology, so in the short term all the phones will support an eSIM, "he says Máiquez.
Skip Chinese censorship
What Holafly puts on the table is a possible solution for roaming that they have previously negotiated with operators from different countries. The data they offer and their duration will always depend on these circumstances. In China, for example, they have found a solution to the censorship imposed on the Internet by the Government –Google and Facebook, among others, are not well seen. "In the card itself we have incorporated a VPN network so that we can navigate quietly, either in Beijing or Shanghai," adds Basterra. In Japan, on the other hand, despite the full freedom of the Network, tourists cannot have a local number, something they adapt in SIM for Japanese travelers.
This type of prepaid cards enjoy a lot of predicament among tourists, either because they buy them beforehand or when they arrive at the destination. Known as pocket wifi, a kind of portable router, are another popular option to avoid unwanted roaming charges. All options are worth it if we want the holidays not to come with an unexpected September slope. "The weight of technology is increasingly important. Today, we are integrated via API with several international operators that sell us the cards of the different destinations, both to replenish stock As for activations. It is an important challenge because they are different operators, countries, languages, products … ", co-founded Holafly.
. (tagsToTranslate) can (t) avoid (t) payment (t) roaming (t) vacations (t) startup (t) Spanish (t) Spanish (t) holafly (t) count (t) sim (t) physical ( t) physical (t) electronic (t) electronic (t) travel (t) 85 (t) country (t) world (t) follow (t) navigate (t) home



Source link