So are your new drinks for combined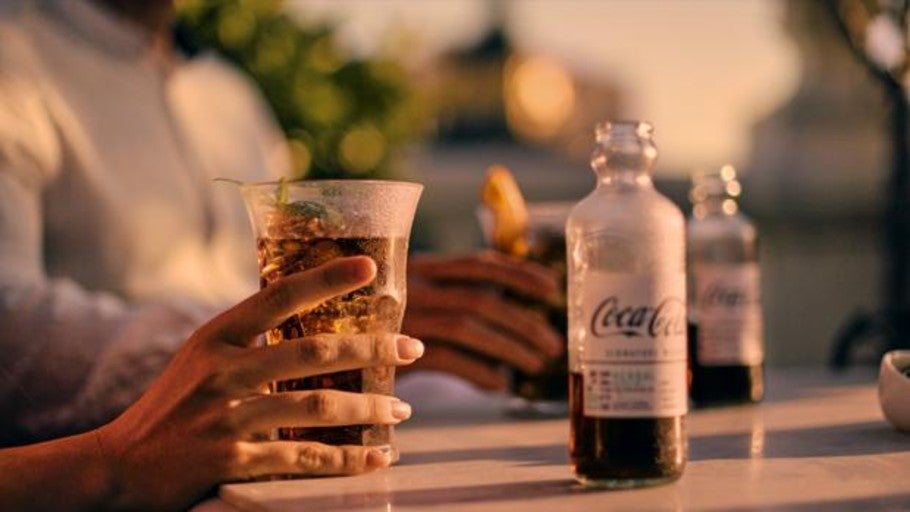 IbizaUpdated:
To speak of Coca-Cola is to do it with a consolidated brand, but also with a company that, despite having converted its traditional beverages into a universal reference, continues to expand its product portfolio. Your latest release, «Signature Mixers», is a clear example of the strategy that the US multinational has adopted to diversify your business, explore new market niches and maintain its traditional spirit without giving up innovation.
The company's proposal, presented this Thursday in Ibiza, translates into a range of four varieties created specifically to be combined with dark distillates like whiskey, role, relaxed tequila or bourbon.
With exclusive sale in the horeca channel (hotels, restaurants and cafeterias), Coca-Cola drinks designed to pair with alcohols are available from today in seven Spanish cities (Madrid, Barcelona, ​​Bilbao, Malaga, Seville and Ibiza), although the firm plans to expand its distribution in other parts of the national geography after 2020. César Ruiz, Senior Brand Manager at Coca-Cola Iberia, has not ruled out, Of course, that for 2020 or 2012 can be sold in some stores specializing in premium alcohols.
Walter Susini, senior vice president of marketing for EMEA at The Coca-Cola Company, highlighted during the event the long history that the group treasures: «If you have no history, you have no future. These releases are exactly that. "
Susini has explained that the multinational based in Atlanta is characterized as being a «total beverage company»With capacity for«touch different categories, trends and consumer needs "while highlighting the company's spirit of" always reinventing itself ". Regarding the choice of Ibiza as a site for the presentation of the product at European level, he said that it is because "it is a place where trends are created". "Doing something new in such a perfect brand and doing it better is always a very big challenge," he concluded.
On the other hand, César Ruiz He pointed out that we are facing a consumer "very demanding" with both products and brands and that he is "already prepared to understand dark spirits". Ruiz also stressed that the last launch has broken three barriers in the company: this is the first time that the base of Coca-Cola has been made available to outsiders; has retaken the Hutchinson bottle; and it is the first time he has developed a product specifically made to combine with alcohol under the Coca-Cola brand.
Spain is, together with Great Britain, the pioneer country in the launching of this proposal worldwide. In the Balearic island have been present the architects of the recipes, made with more than 20 natural aromas thanks to the knowledge of five mixologists of recognized prestige: Max Venning, Alex Lawrence, Adriana Chia, Pippa Guy and Antonio Naranio. It is the first time that the group leaves in the hands of external people the basis of its most iconic brand. The goal: to enrich the original Coca-Cola to create a totally different line that is able to carve a niche in the mixology and cocktails segment.
Edurne Uranga, Consumer Insight Director of Kantar Worldpanel, indicated during the presentation of «Signature Mixers» that «the consumer is changing their consumption patterns towards a time when Coca-Cola" Signature Mixers "fits very much».
The firm, which has more than 100 years of history, aims to combine tradition with groundbreaking proposals to not lose the pulse of the market or defraud the expectations of consumers. The start-up of «Signature Mixers» takes place after the group announced, just four months ago, its first energy drink, Coca-Cola Energy, which is marketed in Spain since April 1.
In February, it sold Coca-Cola flavored with vanilla and orange in the United States, in addition to other existing lines such as Honest, a range of organic teas and coffees ready to drink, or Coca-Cola Plus Coffee, a refreshing drink with coffee extract that was presented in Spain last September. In addition, the North American group acquired, during 2017, the British coffee chain Costa Coffee for 3,900 million pounds (about 4,350 million euros).
The company, which has a presence in more than 200 countries and which reached in the first quarter of the year net benefits of 1,678 million dollars, 23% more than in the same period of the previous year, continues in this way with the diversification of its business and now thanks to a sector, that of spirits, which in 2018 contributed 7,585 million euros to the economy Spanish -what is equivalent to 0.17% of GDP-, according to data from the Spanish Federation of Spirits (FEBE).
(tagsToTranslate) cocacola (t) signature mixers (t) alcohol (t) ibiza



Source link