So are the companies that build the house of the new century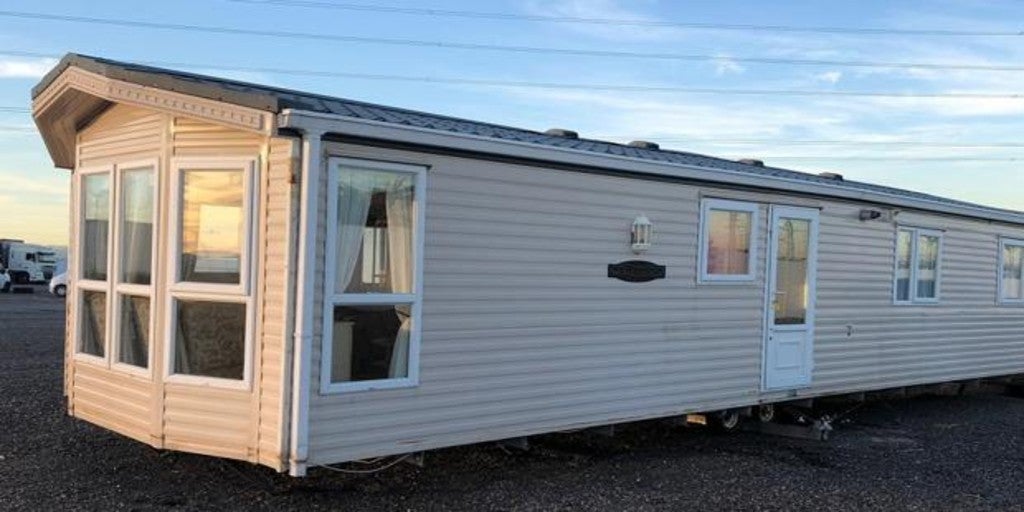 Madrid
Updated:
save

The architecture of the future is already present today. We bring a guide with the best companies dedicated to construction, consulting and interior design. All of them with highly qualified professionals dedicated to offering quality service to their clients.
If you are looking for a prefabricated, modular or mobile home, in this guide you will find what you need. Too It will be very useful if you are interested in ecological architecture Or if you have your own construction company and need environmental certification or consulting. Finally, we will talk about interior design and how it can help you sell a house through innovative concepts such as home staying.
Let's start by talking about Modular Home, specialists in prefabricated houses.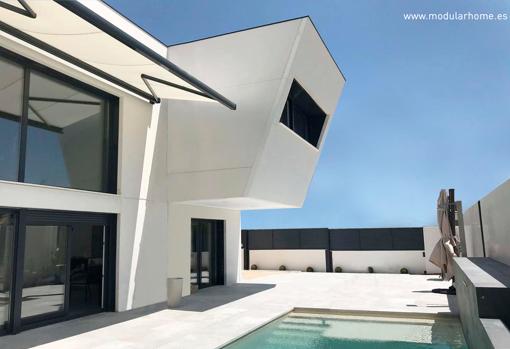 Modular Home
Modular Home manufacturer of prefabricated concrete houses works throughout Spain (including the Balearic and Canary Islands) with more than 12 years of experience in prefabricated systems and more than 400 houses delivered in a really short time frame (from 2 to 6 months), Modular HOME builds prefabricated houses according to predesigned models and bespoke houses according to 100% of the client's needs and complying with the Technical Building Code.
It stands out for the relationship between quality and price and for the excellent commercial treatment they offer. The purchase of houses includes some packages of qualities and extras similar to those of a vehicle and you can configure your house in an easy way at a very competitive price.
Its production process is unique in the market because it works under very high standards of organization and quality control, achieving A and A + energy ratings in its Prefabricated houses, with the consequent energy saving and therefore economic in the home. As a novelty they have begun to install home automation in all homes and offer packages for "Passive House", a trend to be taken into account since the building regulations will be much more demanding from this year and will require almost zero energy consumption.
Contact:
Tel: 902 107 056
If we talk about mobility, we have to mention Martín mobile homes.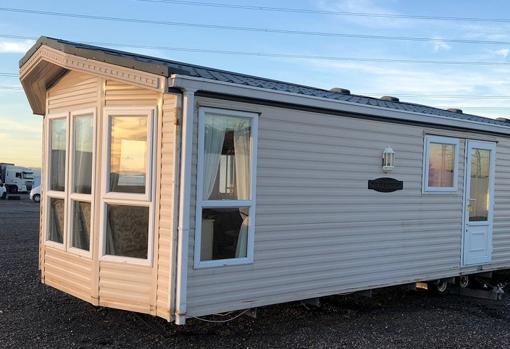 Martín mobile homes
We have been in the mobile home sector for more than 12 years. We started in the midst of the crisis as an alternative to the extremely high prices of traditional housing, when thousands and thousands of Spaniards did not have access to a mortgage and opted to emancipate themselves by buying a mobile home as an alternative. However, over the years, many of these people have found that they can live with dignity in a mobile home and not mortgage half their life and they chose to use this alternative as their new way of life in full freedom and in contact with nature.
We are mainly engaged in the sale and purchase of second-hand and second-hand mobile homes that we import mainly from France and the U.K. We also offer lots from mobile homes to camping sites.
The profile of our clients is very varied, from very humble middle and upper class agents looking for a mobile home for their days off and leisure in the countryside, camping ...
We are specialized in the importation of second-hand residential mobile homes, which are bigger houses and therefore more comfortable and comfortable than the smaller ones for leisure or weekend.
Telephone and WhatsApp 661 200 774
After talking to them, we were able to interview the people of Cortabitarte, a company dedicated to modular housing.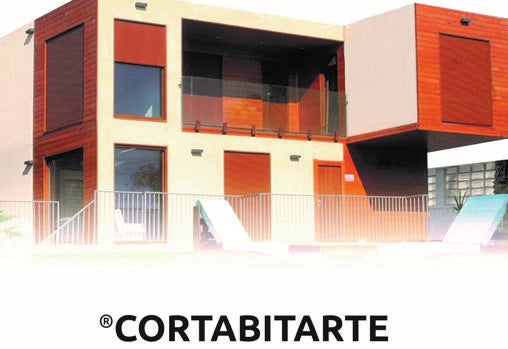 Cortabitarte
Cortabitarte, comes from a long family tradition in the construction of modular and prefabricated housing. Pioneers in Spain, its team has more than 40 years of experience in this type of construction.
What product does Cortabitarte offer?
We offer a wide range of modular construction models, in multiple finishes. Wood, masonry and even natural stone are present in our houses. Our projects are customized at the request of the client with a closed price and a very short execution time. We make from small picnic areas or second country residences to houses for the first home with several floors.
What surprises your client about your houses?
Without a doubt, the energy efficiency of our homes and their low energy consumption. The highest levels of isolation.
Any flashy project?
We have several. We can say that in the coming months we are going to manufacture a five-storey hotel, all of it with factory-made modules.
Can you buy Cortabitarte prefabricated houses online?
We have our website http://www.cortabitarte.com where extensive information about predefined models appears. However, this type of product, we understand you need professional advice and personalized attention from the first contact to the delivery of keys. Close and professional service that we always offer.
®CORTABITARTE
e mail [email protected]
We also had the opportunity to talk about new ways of building with Francisco Liñares, architect and founder of A Modular Architecture dome.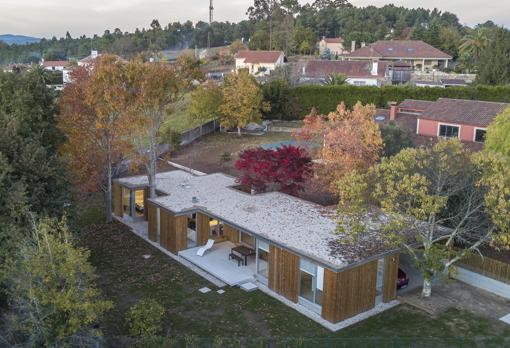 Addomo Modular Architecture
How did the idea of ​​Addomo and its way of building come about?
How did the idea of ​​Addomo and its way of building come about?
After several years in the sector, we realized that another way of building, more ecological and efficient, was necessary. Our goal was always to democratize architecture to make it accessible to everyone. This is how we created the Addomo system and patented it. We started by building prefabricated houses made of wood and concrete, but soon tourist projects also emerged, such as Cabañitas del Bosque.
What do you consider that makes you unique or special?
Our system is very flexible: we can adapt to all types of terrain and the needs of each client without sticking to rigid modular systems.
Each of our homes is totally different from the others and integrates very well into its environment, respecting and enriching it. The houses are assembled on the plot itself, assembling the elements that we prefabricated so that we do not generate waste and, in turn, we avoid the structural problems that could occur when moving already assembled modules.
What are your future plans?
Throughout these years we have built increasingly efficient homes, with minimal energy consumption, and we want to continue in this line.
Web: www.addomo.es
Email: [email protected]
Telephone: 881 60 70 09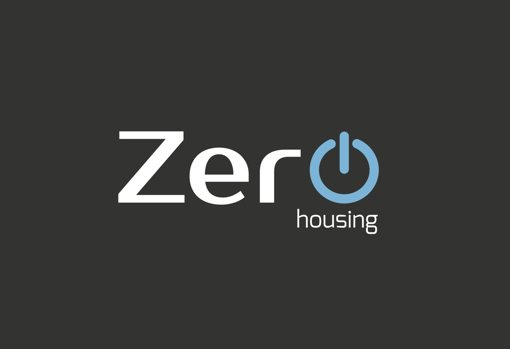 Zero Housing
We put the finishing touch to construction companies with Zero Housing, which are dedicated to developing comprehensive projects.
We are an innovative company of recent creation with less than 5 years old that was born as a result of extensive experience over 20 years in the field of industrialized construction for several multinational companies in the sector.
We provide comprehensive service in construction, from project development to turnkey building delivery. We offer high-quality buildings with fully personalized architectural designs tailored to the needs of each client, with an unbeatable result in energy efficiency, sustainability and comfort levels.
We mainly work with self-promoters although we also develop projects for developers, public bodies and hotel companies among others; since our system allows the manufacture of single-family homes, housing block buildings, VPOs, hotels, nursing homes, etc.
Zero Housing is an exclusive company for:
- Perform our buildings through an industrialized process (offsite) controlling all processes, quality, deadlines and costs in a comprehensive manner and with unquestionable certainty.
- All our projects are fully personalized to suit each client.
- We provide an all-inclusive turnkey service with the highest quality standards on the market at very attractive prices.
Telephone: +34 629 492 120
We now turn to the consulting area with the help of some construction experts: Areall.
Areall
We were born with the crisis, although in reality the core of the team was formed in 2000. Being builders has made us very sensitive to the price and timing of our clients' projects. Being engineering has pushed us to always be up to date on the latest in developing ambitious and innovative projects. Having been promoters makes us very careful with the final result we offer. In short, a global vision of the real estate product
Our portfolio is structured in two nuclei: on the one hand, consultancy, which includes advisory services and Breeam certification and technical due diligence both transactional (advising the buyer or seller in the sale and purchase of assets) and viability (accompanying the investor in everything The life cycle). Our other services: Project management, comprehensive development management from the initial phases of the preliminary project to the delivery of the constructed building.
Our clients were initially financial institutions that we helped in solving their problems with real estate assets. Today they are the international investment funds that see us as their technical and local partner. Small heritage companies and local developers constitute the other important part of our clientele.
Telephone: 955341440
We also had the opportunity to delve into the services offered by Aecom, a company very aware of sustainability.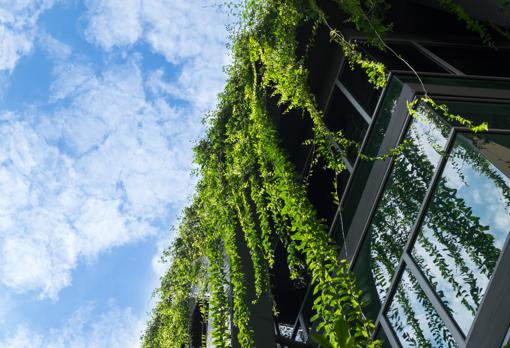 AECOM
AECOM is an international company with nearly 500 employees in Spain dedicated to the environment, architecture and engineering. AECOM is capable of providing global solutions to local problems, since our network of experts at the international level allows us to deal with the most complex problems from technical excellence and closeness to the client to adapt to their needs in each specific case. The fact of having one of the largest environmental consulting groups in Spain makes sustainability one of our main pillars, present in all our projects.
Within the wide variety of services we offer is the sustainable certification of buildings, following various schemes such as BREEAM, LEED, LEVELS, EDGE or WELL. The AECOM team pioneered advice for the implementation of the BREEAM certification in Spain, beginning in 2009 with the first office building in Madrid and the first shopping center in Badajoz. After these ten years of development, we are clear that the key is to integrate the knowledge of various disciplines to optimize the behavior of each building from the point of view of sustainability.
Address: C / Alfonso XII, nº 62, 5th floor, Madrid (28014) Spain
Web: www.aecom.com
Telephone: +34 915 487 790
e-mail: [email protected]
To finish we enter the world of interior design with the help of Eva Jurado Interiorista, who was talking about new concepts in real estate marketing.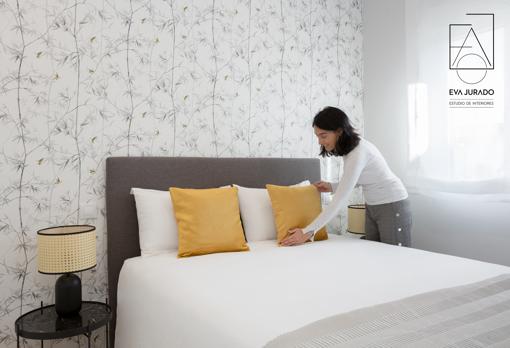 Eva Jury
Our studio was born six years ago with the hope of creating homes where the client feels happy and enjoys it. For this, we offer different services that include comprehensive or partial reform, decoration, personal shopping and Home Staging. Home Staging or staging is a fairly new concept in Spain. It is the art of speeding up the sale or rental process. A real estate marketing technique that helps both buyer and seller. Only 10% of buyers see the potential of an empty or shabby house. And this is where our role of "home stager" comes in. Help both parties with simple decorating techniques.
We do not hide problems, we simply enhance what is in that space. Our training as interior designers is essential to achieve good results. Home Staging should not be seen as an expense but as an investment obtaining very interesting returns. We have private clients who have learned about this new way of selling or renting, as well as real estate investors, developers and agencies. We treat each project in detail and individually to achieve stand out from the competition. A house passed by our Home Staging generates trust and value.
Contact information:
www.evajuradoestudiodeinteriores.com
Telephone: 616891642
[email protected]