So are the 14 candidate songs to represent Spain in Eurovision 2022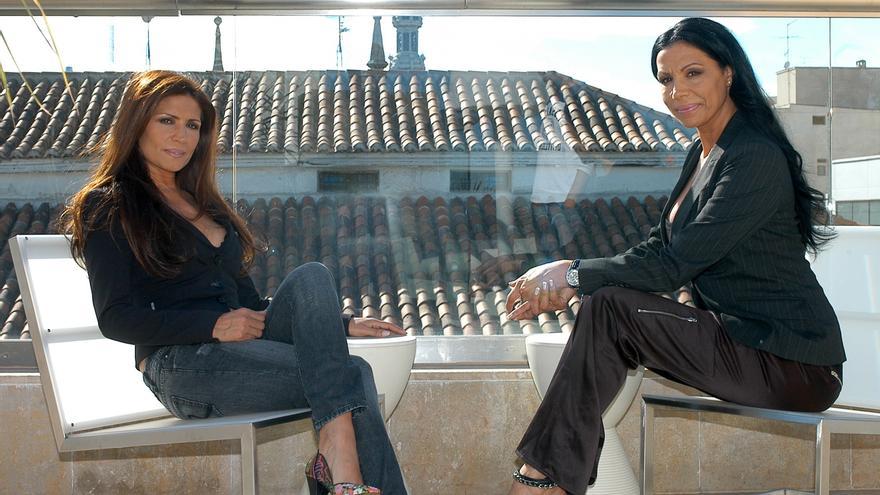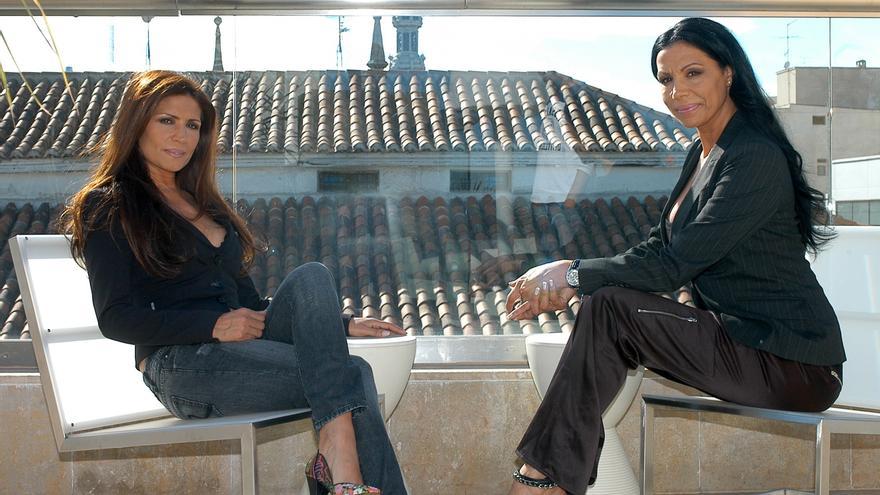 Veterans on the attack: Encarna and Toni Salazar they restore the positive meaning of 'posture' (eager to "taste" the "fire" of their object of desire: "give me that waist, my temptation") and show off their southern power from the shock of electro-Flemish with arabic borders. His second Eurovision bid after the honorable fifth place in 1990 with 'Bandido'.
Blanca Paloma, 'Secret of water'
Although it starts with mystical 'jonda' like the Rosalía from before, this theme mutates into a 'new age' song with a beautiful melodic twist and atmospheric density, with which the Elche Blanca Paloma cries out to unravel an unfathomable mystery. This poetic composition sounds in the closing credits of the docuserie 'Lucía en la cobweb' (TVE).
Chanel, 'SloMo'
Make way for dembow, a tropical rhythm related to reggaeton, here in the sensual voice of Chanel Terrero, a Cuban by birth who settled in Olesa de Montserrat at the age of three and here warns us of her intentions: "Ready to 'break hip', break heart '". The song's songwriters include Keith Harris, author of several hits for The Black Eyed Peas.
Gonzalo Hermida, 'Who would say it'
Baladón with a swirling chorus and in 'crescendo', with heartfelt metaphysical speculations on "What could not and what could be." A canonical letter, somewhat conventional, from this man from Cádiz to whom Sergio Dalma Y Malu they have signed on as a composer on their latest albums.
Javiera Mena, 'Guilt'
It is surprising to see the audacious Chilean creator (based in Madrid), an artist with a 15-year career in this competitive setting. 'Guilt' stands out in this lot with its defiance of moral conventions, "Far from good, far from evil", on a galloping electro-pop open to the vocal turn with 'autotune' and to the gothic touch of the church organ.
Luna Ki, 'I'm going to die'
One of the most original proposals is this crossing of K-pop with 'punkie' guitars and ragged vocals in which Luna Górriz, From Barcelona, ​​she points out ways of a 'dark' diva coming from the future. Song about getting by through the shadows of the dependent relationship, self-medication and raving.
Marta Sango, 'You are still on my mind'
'Triunfita' from the 2018 vintage, the Malaga-born Marta Sánchez Gómez slides a glance at an old love, wrapping her in a beautiful eighties pop of synths and pastel colors. Forced balances between nostalgia and self-esteem: "You are still in my mind / although now you go with other people / that I don't find interesting / With what I had, I have had enough".
Rayden, 'Calle de la Llorería'
This subject has crumb, although its intense narrative is of uncertain decoding among the European audience. Wrapped in palms and percussions, David martinez X-ray modern evils defending insecurity and vulnerability, and sending offenders already offended "to cry on Calle de la Llorería." Well, someone had to say it.
Rigoberta Bandini, 'Ay, mama'
The reconverted Paula Ribó, ex-The Mamzelles ("envàs, on vas?"), cleverly vindicates the maternity and breastfeeding in public spaces ("I don't know why our boobs are so scary / without them there would be no humanity or beauty") invoking the pictorial image of Delacroix's Marianne. Long and invasive chorus about a pop 'Eurodance' with high expectations.
Sara Deop, 'Make You Say'
An urban dance artifact, bilingual (English-Spanish), although it lacks a hook that gives it distinction among these finalists. The Mallorcan Sara Deop, granddaughter of Colombian sportscaster Édgar Perea, he will assert his beautiful voice, which he already exhibited four years ago (when he was only 13) on the 'La Voz kids' shuttle.
Tanxugueiras, 'Terra'
This trio of 'tambourines'from Teo (La Coruña) intends to bring Galician to Eurovision and moves piece in favor of the co-official languages ​​(and beyond: repeats the phrase "non hai fronteiras" in Catalan, Basque, Spanish and also in Asturian) on the back of a powerful traditional song, the alalá. If they ended up going to Turin, it would be the first time that RTVE attended the festival in a language other than Spanish.
Unique, 'Best'
Pharaonic pop ration with telluric drum roll and echoes of Coldplay, this one 'boy band' of mixed origin (an Andalusian, a Majorcan, a Madrilenian and a Dominican) and bearer of ambitious messages: the song, dedicated "to humanity", thus in general, invokes collective self-esteem, since "we were never good at crying , hey, hey ".
Varry Brava, 'Raffaella'
Cunning move, that of this horny band of fans of Barry White and Mina, when they make the ball to the host country with a sympathetic tribute to Carrà under the sign of the mirror ball and whose lyrics combine some "pa-pa-pa- para "very camp with cañí rhymes: "I love you / bullfighter." Happy song with many possibilities.
Xeinn, 'Echo'
The Madrilenian Alejandro Agudín will try his luck with this modern pop number, with electronic fibers and self-pitying chorus: Xeinn feels "like a doll, a zombie behind an echo", searching around the corners for his better half. But we will not underestimate it: one of his co-authors turns out to be the Swede Thomas G: son, who scored Loreen's victory with 'Euphoria', although that was ten years ago.