Smoke yes; vaping no | Society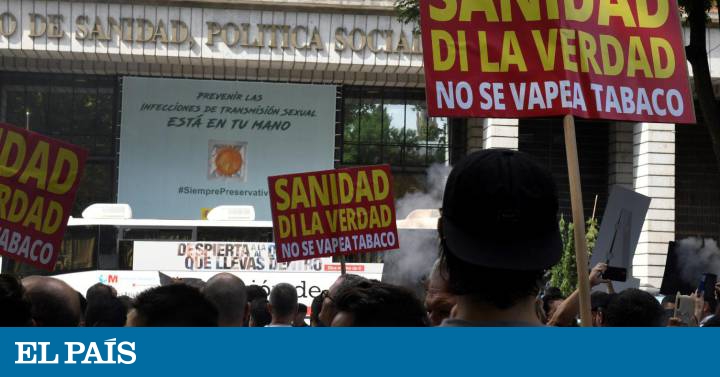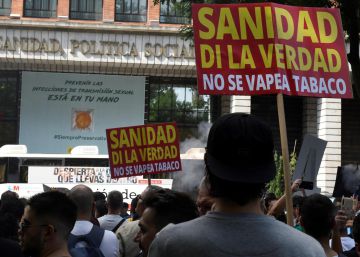 The United States has a new enemy: the electronic cigarette. Six deaths probably related to the use of these devices have triggered the alarm to the point that the president Donald Trump has announced his possible ban. Such a measure would be as excessive as banning meat roasted by the listeriosis outbreak this summer, which caused in Spain three deaths and seven abortions.
Experts have yet to establish whether there is a cause / effect relationship between these deaths and the lung damage attributed to vaping. It is not necessary, however, to know the result of such studies to conclude that this new crusade in favor of public health conceals a great imbalance when not a major political hypocrisy.
Many health specialists – not all – from various countries, including Spain, have long been alerting against electronic cigarettes. They are not harmless. They contain nicotine. They don't always help you quit smoking. In fact, they almost never help achieve that goal. Many teenagers consume them without having been previously smokers. Vaping can, in fact, not be the way to quit smoking but the gateway to classic tobacco. They are some of the arguments that are used. Should we ban it for all this? If the answer is yes, the question that arises below is obvious: Why is tobacco not prohibited?
Smoking, according to the World Health Organization, kills half of those who suffer from it. It is behind 90% of lung cancers. In the United States it causes almost half a million associated diseases and is considered to kill about 400,000 people every year. There are many more who smoke classic tobacco that vape them, but still the figure of six killed by electronic cigarette sounds ridiculous next to the ravages of tobacco.
The alarm has moved the European Commission to prepare a report on vaping. In Spain, it has encouraged the Government to launch an advertising campaign in which it is alerted that tobacco, in any of its forms, is harmful to health. Sometimes it's nice to check the moderation of the Spanish (and European) authorities in the face of so much simplification. Trump's complaint that vaping can cause problems for "innocent children" is not credible. His reaction smells like propaganda, which includes exhibiting a false profile of the protective politician of the administrated. Trump has never attacked tobacco use and, even less, has said a word against the free sale of firearms that makes it easier for 34,000 people to die each year under bullets; many of them, sure, innocent minors.
. (tagsToTranslate) smoke (t) vaping (t) being (t) absurd (t) prohibiting (t) electronic cigarette (t) (t) questioning (t) change (t) consumption (t) tobacco



Source link