Smoke of the lived, dreams | Babelia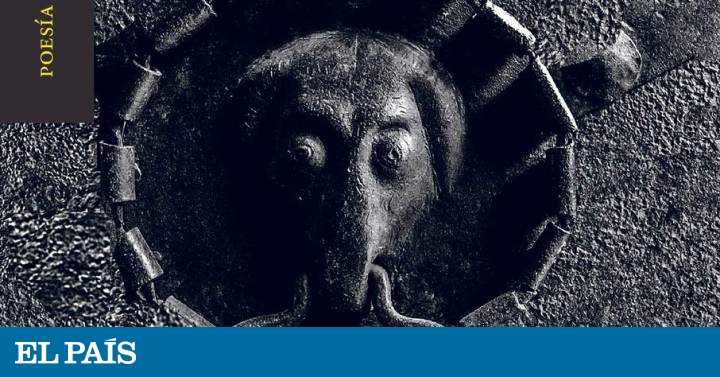 When you read a book about someone who has died suddenly or prematurely, as happened with José Carlos Cataño (Tenerife, 1954-Barcelona, ​​2019), whose disappearance is now one year old, the gaze soon goes to those verses in which it is possible that the author had paid attention to that memory of the future that all existence has. What will happen next, even if we put that postponement as late as hope wants.
Of the many examples that could be found in his own extension of The Consul of the North Sea (Pre-texts, 1990) for this very renewed version that is now published by Bokeh publishing house (2019, although it has appeared now), there are some shocking explanations of what life is saying when she herself knocks with her decisive knuckles on the door of the absolute future , and imperfect, which is death.
That poem is Smoke of the lived, to which the book lends a masterful chorus of farewell music and an imprecation against the destruction that the end of time supposes. Every line of this encouraged prose, at once, by the rhythm of his abundant diaries and his also precise and constant poetic work, it is an explanation of what has been lived, written not to summarize, but so that it is also a balance of what is to come. It is the explanation of a door, and also the confirmation that most of what is expected corresponds equally to the identity of dreams, as what is to come. We were, he says, "time-eaters", before "a port of departure" whose vision was prevented by "darkness". Those dreams, "always distressing", later corroborate that you are alive, but this is a blessing that lasts as long as chance, and "a gloomy sky" is always about, under which life "passes with a silent fright, as in a prayer of recollection and gratitude ".
Cataño is literature, rather, poetry, since adolescence; he woke up and fell asleep dreaming about what is inside these verses that he has prolonged, at the end of his life, for an edition that seems made to be the missed goodbye of a vitalist. He is the boy who woke up (until the end) to the music of the blackbirds, who dreamed of summer as his most precious pleasure, his shore of origin, made the sun and the moon, the dunes and the dawn, presences live from what I was looking for from the world and from dreams; he witnessed fear and hatred, the storm and the clouds, "and everything to melt into water, drop, dry footprint: I am, no longer; I'm here, that's it ". There was in his prose and in his poetry like a hand that prolonged his, presence of the anxiety of being himself and another who would survive him. In this book he mixes anguish and vitality, it makes you want to lift your hand from the paper to tell him "keep writing, nothing is the end of life", but he kept writing to the end and reading this book now is to find him at the limit of his poetic effort not wanting to go but leaving, being the light of the moment, flying towards a seagull that seems, in its verses, the mirror of the sea of ​​Tenerife, and also smoke of what has been lived and that escapes.

Get 'The Consul of the North Sea'
Author: Jose Carlos Cataño
Editorial: Bokeh (Extended Edition 2019)
Format: 86 pages. 17.50 euros