SMEs have yet to catch the wave of digital marketing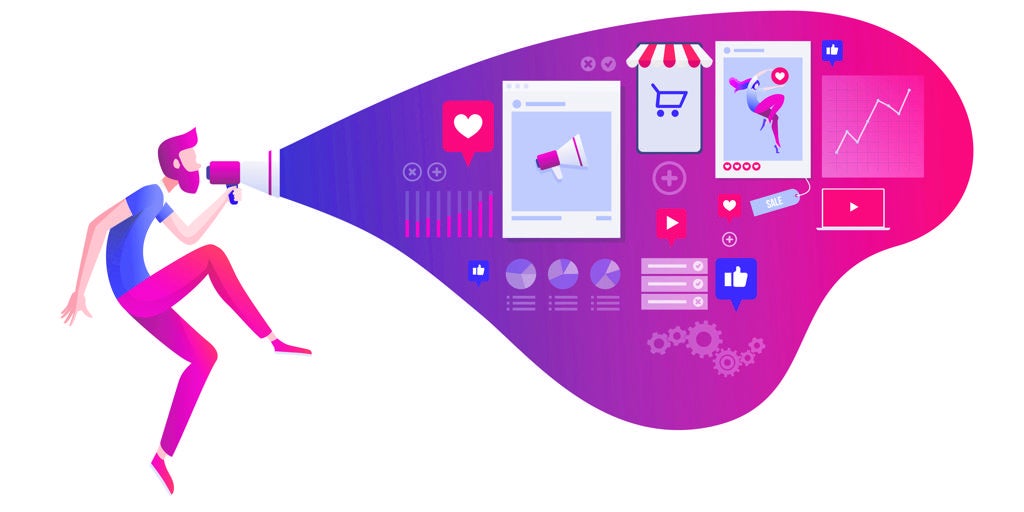 Updated:
Keep

"The game is played digitally, not being there is not an option." It's that forceful as shown Gonzalo Giráldez, managing partner of Agencia'71, when asked about those companies that do not adopt digital marketing to continue your business. And in the field of SMEs, the implementation of these methods of attracting customers and helping brands to differentiate themselves is "quite immature". However, Giráldez clarifies that the pandemic has made "those who were little digitized begin to implement solutions, those who were half digitized advance and those who were highly digitized accelerate their process." This is, as he explains, to some extent because those who had digital marketing models at the beginning of the pandemic have been better able to cope.
the health crisis and restrictions. "Each one in their own rhythm has given a new speed, a fifth gear to the process," Giráldez explains.
Around 90% of purchases are currently initiated through digital channels, while 70% of the information of SMEs on the internet is "incomplete" or "incorrect", according to Ignacio Manrique de Lara, marketing director of BeeDigital, a company specialized in providing digital marketing solutions to Spanish SMEs. This situation makes small Spanish entrepreneurs are losing many business opportunities. And it is that visibility on the internet is the main point that a small business must have solved in order to survive in an increasingly digital world.
However, the mistakes that SMEs make when implementing digital marketing techniques are still outstanding. Giráldez emphasizes that the greatest is "boredom." Namely, the results of implementing these tools take time to arriveTherefore, although at the beginning there is a lot of enthusiasm, the businessman ends up saying that "he invests a lot and does not see it clearly." Likewise, he believes that another reason why this phenomenon has not just taken off in Spain is because many entrepreneurs, not knowing the subject, do not know where to start. On a "complex" issue, and they are afraid to start the adventure, affirms Giráldez. Many others, in the words of the ESIC Marketing professor, Francisco Torreblanca, «They implement them without any kind of strategy and without knowing why they have to use it, how and what they have to use», so they do not obtain good results: «There is a lot of lack of criteria and that is a quite dramatic error in the SME fabric ».
Digital layer
It is precisely for them that 'Digital Marketing for those who do not know about digital marketing' is focused, a book by Giráldez that seeks to give context to the businessman so that he understands what the rules of the game are and that each company see where they can get the most out of it. performance to these tools and implant digital layers in your company. "It is reasonable to introduce improvements that digitization makes available to you today so that the value you offer to your client is greater because you have been able to incorporate a digital layer into the essence of your business", Giráldez reasons, who considers that " Perhaps the biggest brake is not trying with the intensity that is necessary.
The question, therefore, and taking into account the benefits that working with these tools offers to an SME, is whether it is necessary for all of them to have this type of solution. And the answer is unanimous by all the experts consulted. They agree that all small and medium-sized companies must have an internet presence and campaigns, although they point out that not all existing tools are for all SMEs. They should have digital marketing in their measure, that is, with the necessary balance, they match.
Now, as Professor Torreblanca points out, an SME that sells directly to the customer does need digital tools more because the consumer asks for them. "In a year or two the scenario will be more tending towards digital, so despite not having resources they have to find a way to gradually join the digital world," he stresses.
For the proper implementation of these tools, more and more companies are emerging that help SMEs "to get clients, visibility without them having to be experts in the field," says Manrique de Lara.
One of the peculiarities of this firm is that it uses artificial intelligence to define algorithms of what the specific needs of each client are, as well as to know what information these companies must enter so that they have better visibility on the internet. And it is that in
this company, the evolution of the traditional Yellow Pages, they believe that artificial intelligence "has come to stay", so it will transform their way of working a lot and they want it "to be something accessible to SMEs".