Smart speakers in the shower: Alexa doesn't shut up or underwater | Innovation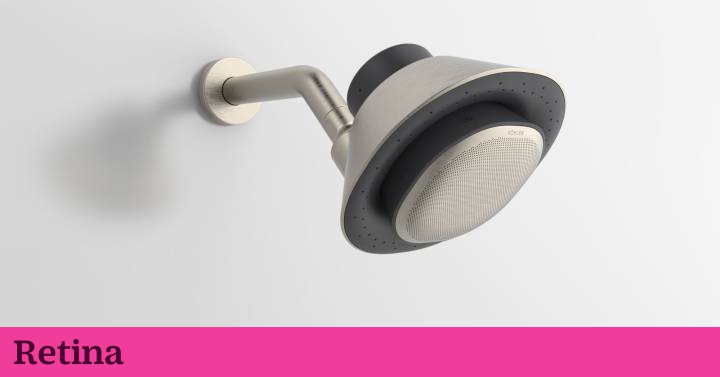 Virtual assistants can be extremely practical, but they are also characterized by being something gossip. Amazon, Google Y Manzana They have acknowledged that they are listening to some of our private conversations, but the fear that they will invade our privacy has not prevented their devices from sneaking into our living rooms and bedrooms without too much attention.
The increase in their popularity can lead them to occupy a space that until now had been more inaccessible: the bathroom. The American company Kohler, dedicated to the manufacture of plumbing products, has designed Moxie, a shower head that allows you to integrate an Amazon Alexa smart speaker.
Its mechanism is simple: the shower head is a circular ring and inside it you can insert the speaker, which is magnetically coupled. Designed so that whoever uses it can listen to music while showering, it is tuned to optimize the sound with the water falling. It also has touch buttons to control it, it has a wireless charging system and, if there is any doubt, it is waterproof.
The company expects its invention to be released throughout the year, but has already set the price of its products. The shower head will cost around 60 euros, but will not include the speaker, from which you can buy a bluetooth model for 90 euros or an Alexa version from 140 euros. The first has an autonomy of up to seven hours; The smart speaker can be active five.
Kohler is determined to use Alexa in the privacy of the bathroom and if he doesn't convince us in the shower, maybe he'll get it differently. During CES 2020, the largest consumer electronics fair, held this week in Las Vegas, the company presented a mirror with bathroom light that integrates Amazon's virtual assistant technology and allows its users to make purchases, Play music and know the traffic or weather.
In the previous edition of this same event, Kohler presented the Numi 2.0 smart toilet that, in addition to having ambient lighting and surround speakers, integrated Alexa voice controls.