Smart homes will be the key in 2021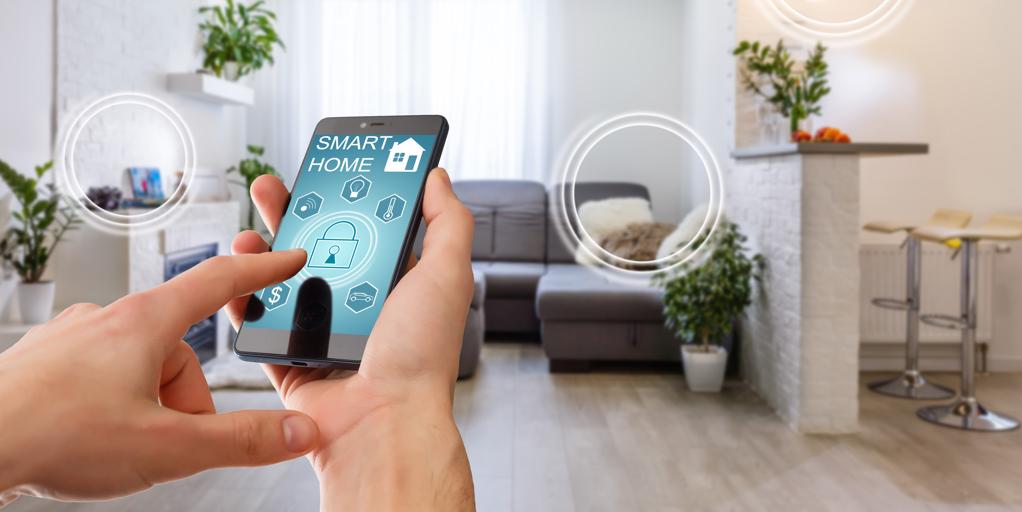 Updated:
save

Smart TV, smart phone, smart city … In recent years we have become very used to hearing the word "smart" associated with the main objects or spaces that we use or walk around in our daily lives. Y our houses are not alien to this phenomenon of technological innovation and the internet of things.
More and more homes are becoming smart homes. It is a trend that has no turning back, as years ago happened with the emergence of mobile phones and smart televisions. Y the year 2021 seems like a key date in this home modernization movement.
What is a smart home?
For those who have not yet heard of this trend, it is essential to make a brief summary of what we mean when we mention these two words of the English language together. A smart home or smart home is today the one who has a technology thanks to which certain tasks can be automated such as turning the lighting on and off, activating the heating, connecting the alarms, surveillance with cameras in the different rooms, or the use of household appliances, among other tasks.
This is achieved through devices that have the simple appearance of small speakers, like Google's assistant (Ok Google) or Amazon's (Alexa). But they are not only designed to play our playlist of favorite songsInstead, through voice commands, they are able to perform actions such as those described above, thus increasing the comfort and functionality of any home.
Although it is not the only activation mechanism of the smart home. It can also be done using different applications that we can install on the mobile phone and activate even when away from home. In fact, the smartphone is the favorite interface for the control of these devices by consumers who succumb to the benefits of home automation systems and home automation.
For these devices and apps to work, other devices are needed objects related to them like smart plugs that make it possible to turn off / on appliances remotely, thermostats or smart locks or wifi bulbs.
A single connectivity plan
In the evolution and growth of the smart home market the year 2021 is indicated in red on the calendar because it is the date announced by the main technology companies for the arrival of a standard plan that will unify connectivity in a single platform.
A priori, everything seems to indicate that Google, Amazon and Apple (Siri) have agreed to support a single IP connectivity standard in which all its systems are integrated and smart home users do not have to choose just one of them but rather be able to integrate and use different and varied smart devices. Until now, the conjunction is only possible between devices from Google, for example, but not from the other companies.
North America leads the way for smart homes and accounts for most of the demand for products for home automation. The North American continent is one step ahead and there the product range is even broader with examples such as fragrance diffusers or smart mirrors.
Nevertheless, both in Europe and in Asia the market for connected homes is growing every day and promises to undergo a notable increase in 2021, driven first by the leisure and entertainment industry, but now also turned to other areas such as security, home automation or energy saving.
The advantages of a smart home
Turn on the heating for a while before returning home and find a most pleasant climate upon entering; get up and enjoy freshly brewed coffee; go through each room of the house without entering it and have the peace of mind that everything is still in its place; regulate the intensity of the lights according to the need of each moment; have all the rooms vacuumed and scrubbed with just a flick of the finger; save on the electricity and gas bill with its consequent contribution to the sustainability of the planet …
The advantages of the internet of things applied to the home are very tempting and that is why smart homes are here to stay. Throughout the fledgling 2021, Alexa, Siri or Ok Google threaten to become a member of any household.