Smart fashion gains space in the wardrobes of the Spanish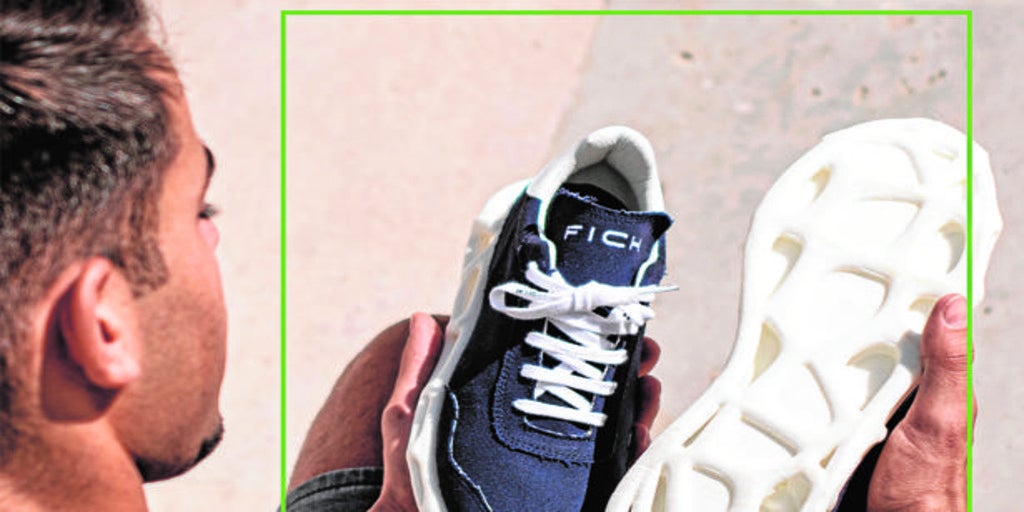 Updated:
Keep

Technology tries to respond to the many needs that are emerging in the fashion sector. Textile companies, forced to innovate to be competitive, are incorporating different properties into fabrics, achieving increasingly sophisticated and functional garments. Smart fabrics began to be developed in the aerospace and military industries, which required solutions to deal with problems such as extreme environmental conditions. But little by little they have been introduced into our closet. Hence, we already see on the market, for example, clothes that do not wrinkle, that repel mosquitoes, that eliminate odors or that allow us to control temporary heat.
From the Catalonia's technology center, Eurecat, has been innovating with companies for years to create next-generation textile solutions. They work with very diverse sectors, although they recognize that fashion is one of the most difficult to access.
"There are many ideas in the textile sector, but it is true that, as they need a high investment, many companies back down," he says. Virginia Garcia, director of the Technological Unit of Functional Fabrics of Eurecat.
When we talk about interactive fabrics, they can be electronic and non-electronic. «Materials that change color with light, for example, do not need the electronic part. There are functional textiles that are activated through a finish", highlights the person in charge. While electronics incorporate technology into a fabric "and that's a real challenge, it's difficult," he adds. However, he believes that smart fashion has a long way to go and an opportunity, "because of the challenge of sustainability. We must make the transformation of the sector to a more sustainable one, "says García.
No stains or odor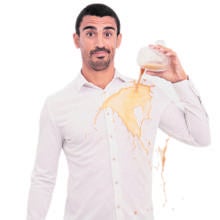 Federico Sainz de Robles CEO of Sepiia, he has been researching new textile technologies for many years "whose application has great potential in the world of fashion", a field that fascinates him. After training in Product Design Engineering and specializing in the aforementioned textile technologies, he realized that the applications carried out were very technical. At Aitex (Alicante), he promoted a line of work to transfer technology to fashion and in 2016 he launched himself into this market niche to create his own brand, Sepiia. "The goal was to make the customer's day-to-day life easier and achieve the least environmental impact," says the entrepreneur.
They chose to launch as their first garment a white shirt with technology to avoid wrinkles, that the liquids slipped and eliminated the smell of the garments. It was an unexpected success for the beginnings of a small startup that began to take shape in incubators like Lanzadera. "At the beginning we had a lot of demand and little production capacity, we had 2,000 people waiting," recalls Sainz de Robles.
They were expanding the range of men's fashion and in parallel they launched the women's collection, understanding the needs of this public. This year they have launched new products and are taking the first steps of their children's collection. Among the garments that they sell "we have jackets and pants with double clear fabric, the one on the outside very resistant, and the one on the inside maintains body temperature, acts as a barrier." The Coolmax thread has been implemented in this fabric, which provides elasticity and greater resistance, as well as an anti-odour and thermoregulation function, which helps maintain a constant temperature, whether it is hot or cold.
goodbye mosquitoes
In 2016, the Spanish brand Stingbye was launched on the market, betting on garments to repel mosquitoes. Your CEO, Sylvia Oviedo Belonging to a family saga in the textile sector, it was clear to him that the future of the business lay in innovation. "We launched a first piece, an anti-mosquito shirt, and over time we have been launching more products such as leggings, scarves or socks," says the person in charge. Being experts in the textile sector, «We weave the fabric and apply a repellent with our technology that gives durability and fixation to the product. It can be washed up to 100 times maintaining the properties", indicates Oviedo.
With sales in Ecuador, Argentina, Mexico, Sweden, Panama, among others, they are clear that many countries are interested in their product because "the mosquito is the most dangerous animal in the world." The pandemic has been a break for the project that they have resumed with force and now they also have clothes that eliminate body odor. To do this, "we put an antimicrobial on the fabric, so that when it sweats it does not leave an odor," says the CEO.
The acceptance of the product is being very positive, although Silvia Oviedo acknowledges that innovating is expensive once the technology increases the value of the garment. But despite everything, from Stingbye they are looking for new business niches, like everything related to lice.
3D footwear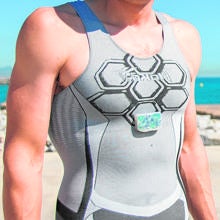 In 2017, Enrique Millan, Jaime Labanda and Noel Perez (co-workers in a clothing store) decided to create their own company in which to combine footwear and innovation. The first idea was to launch a brand of flip flops with 3D printing, but they ended up opting for sneakers, a timeless shoe. "It took two years of research until we saw that it was viable. DWe designed the 3D printing sole with podiatrists from the Complutense University and with biomechanics to achieve a comfortable, ergonomic shoe that favors the tread", Millan says.
This entrepreneur considers that there is still little innovation in the world of footwear, because plastic injection is used, which is much cheaper. «We are the only ones with this technology, Bone System, in the whole world. We saw a very big gap in the market and the three of us love shoes and technology, "he adds. The materials used are 100% recyclable, sustainable and ecological and from the company they are in charge of the entire production process, from the construction of their own 3D printers to the design of each shoe model. They are companies that exemplify how innovation is going strong to advance towards intelligent textiles.