Slight drop in temperatures for this Saturday in the Canary Islands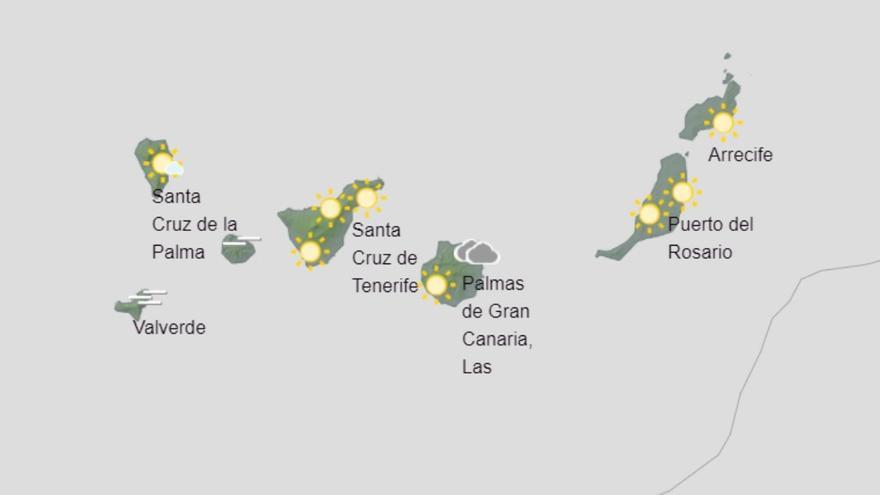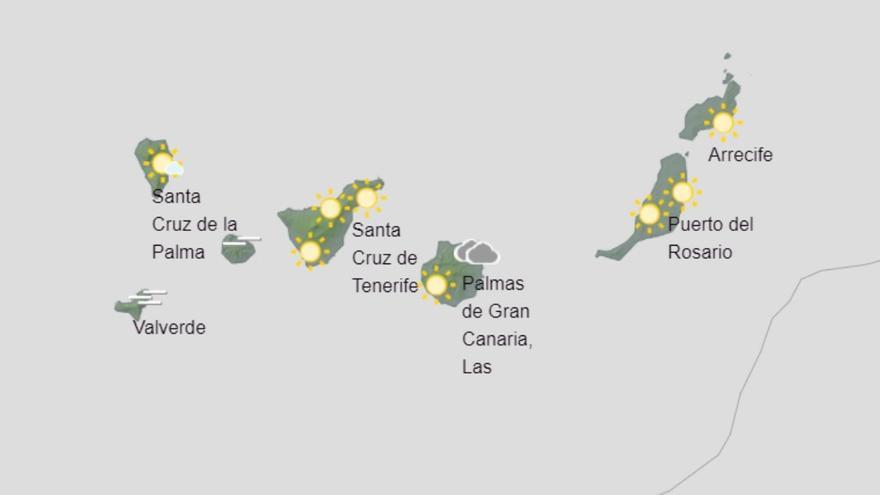 The weather forecast for this Saturday, September 26, In the province of Las Palmas it indicates that in the north of Gran Canaria, below 600 to 700 meters, there will be cloudy intervals, tending to cloudy or covered at the end of the day, while in the rest of the areas it will be slightly cloudy or clear .
In the case of the islands of Lanzarote and Fuerteventura, it will be slightly cloudy or clear, tending to cloudy at the end of the day, except in the south of the island of Fuerteventura, as reported by the State Meteorological Agency (Aemet).
As for temperatures, they will go in slight descent, especially on the northern slope, while in the south it will still exceed 30 degrees locally, and may reach 32-34 in the midlands. In Las Palmas de Gran Canaria they will range between a minimum of 22 degrees and a maximum of 26 degrees.
Finally, the wind will be moderate northeast, with strong intervals in the afternoon on the southeast and northwest slopes. Breezes predominate on southwest coasts.