Six ships, an eye, a leg and an arm: Blas de Lezo, al comic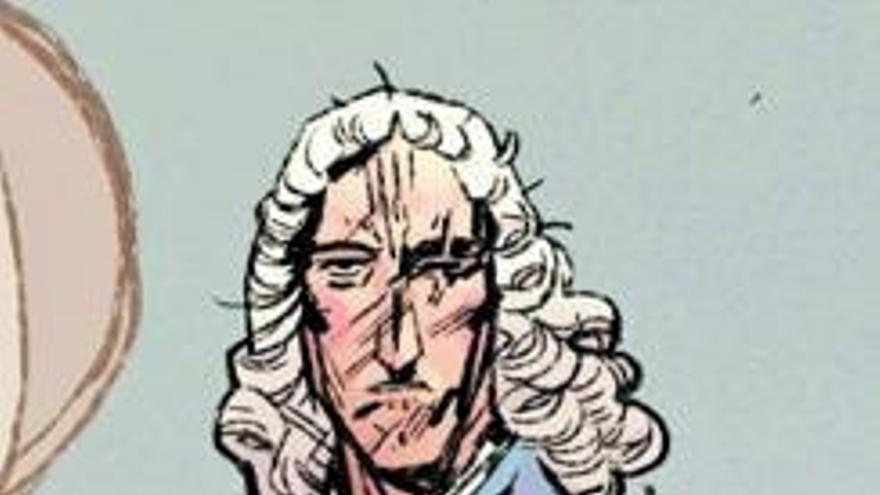 "In 1741 an unusual battle for control of the New World took place. Edward Vernon pounced on Cartagena de Indias with 200 ships and 30,000 men, the largest fleet America had ever seen. There, Blas de Lezo was waiting for him with only six boats, an eye, a leg and an arm ". This is the setting on which the mythical battle for control of Cartagena de Indias was raised, and this is also, as its authors relate, the starting point of the Lezo comic. A unique project, conceived from a crowdfunding campaign and that combines the spectacular nature of the best comics with a strong vocation to faithfully capture historical events.
The team responsible for Lezo is a quartet full of talent and enthusiasm. Guillermo Mogorrón, who has worked with Marvel and DC, is the cartoonist. Color is a thing of Miguel Ángel Abad. Ángel Miranda, the ideologue of the project, is in charge of the script. And the historian Ramón Vega, researcher and curator at the Naval Museum in Madrid is responsible for the entire documentary apparatus that nourishes the work. Because, in addition to 80 comic pages, Lezo includes another 16 of documentation on the background of the battle.
To carry out the project, the quartet promoted a crowdfunding campaign in the first half of 2018. The success was overwhelming: almost 3,000 patrons made Lezo the most successful Spanish comic project of all those who have been financed through crowd funding.
After two years of work, Lezo is finished and the patrons have already received their copy. Now it is the turn of the rest of the readers to immerse themselves in the battle of Cartagena de Indias and know the fate of Blas de Lezo, since these days the comic begins its commercialization in stores. Its authors, in any case, are already planning a second part.
September 7 marked the 279th anniversary of the death of Blas de Lezo in Cartagena, Colombia, on the left, Blas de Lezo, in the comic. Above and below, different vignettes and a complete page by Lezo. On the left, in the circle, the historian Ramón Vega, documentary maker of the volume. |