Six out of ten local entities hide their contracts from the magnifying glass of the Court of Auditors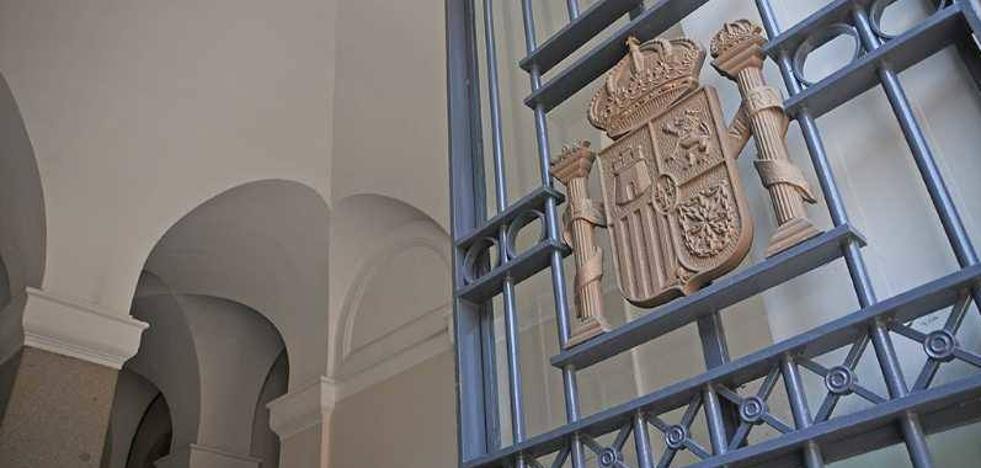 45% also do not provide their annual results within the legal term and even 29% fail to comply with this obligation "systematically" since 2018
The local public sector has been passing the annual budget review for several years with surpluses or, at most, small deficits. But this good work has another clearly negative side, given that the concealment of their accounting data is a widespread practice, so much so that it has been the subject of severe criticism by the Court of Auditors (TCu).
The most obvious reproach, as well as recurring, is the laxity when it comes to fulfilling their obligations. Of the 14,151 existing local entities (city councils, councils, councils, counties and associations), almost half (45%) did not render their general account – in their latest report they analyze data from 2020, the first year of the covid pandemic. to the supervisory body within the legal term. Of these, 14% did so half a year late (at the end of 2021) and of the rest (31%) there is no news that they have done so.
Despite this widespread non-compliance, among public auditors there is the conviction that it is not a problem of time but of will. In fact, in its opinion, the TCu considers that given the development of new technologies, the legal deadlines for rendering accounts for local entities "are excessively long".
To expand on its thesis that it is more a matter of attitude, the court highlights the great differences in the levels of accountability according to the autonomous community of origin. Thus, while in Andalusia only 35% of local entities present their accounts on time, in the Valencian Community they account for 97% and in Aragon 93%.
Large designated municipalities

Among the town halls singled out for this indolence there are ten considered large, having a population of over 100,000 inhabitants. These are Cádiz, Córdoba, Jaén, Málaga, Marbella, Badalona (Barcelona), Las Palmas de Gran Canaria and Palma (Mallorca) –the largest consistory of the 111 that have never presented their balances on time–, together with the people of Madrid from Getafe and Mostoles. To them are added the provincial councils of Cuenca, Ávila, Zamora, Lleida and again Cádiz, in addition to a good part of the island councils. None had submitted the 2020 accounts a year after they were closed.
The situation gets worse if you look back. As highlighted by the supervisory body, "a significant number of local entities do not systematically render their general accounts." Thus, practically 29% (3,746 in total) had yet to submit the information relating to 2018, 2019 or 2020, or even in 567 cases of the three years. In that last year, local entities managed a global budget of 63,550 million euros, of which they executed 76%.
Where a kind of black hole can be seen in the fulfillment of its legal duties is in relation to public procurement. 33% of local entities submitted data related to these commitments on time, while 31% did so after the deadline. However, 36% (5,122 city councils, provincial councils and councils) did not provide information in this regard. If we add to this the fact that among those that did send their communications, 3,076 entities stated that they had not entered into any type of contract, the level of defaulters skyrockets to 57.9%, that is, practically six out of ten. And it is that since 2019 the Public Sector Contracts Law requires them to provide this data regardless of the amount of the contract, whether it is greater or less.
Because public auditors are clear that in all cases "the activity of the exercise requires the conclusion of some type of contract." In other words, they estimate that if the councils do not send them this information, it is not because they do not have it, but because they hide it from their control magnifying glass. Most of the agreements signed by the entities are for services (42%), given the type of competences they have assumed, followed by supplies (29%) and works (23%).
hidden records

In larger volume contracts (more than 600,000 euros in works or concessions, over 450,000 in supplies and more than 150,000 in services), local entities must send the extracts of these files to the TCu. But after several checks, the technicians detected that 1,463 extracts had been hidden from him for a total amount of 1,478 million euros. Faced with this, they were able to control to a greater or lesser extent 34,057 contractual agreements worth 8,021 million.
The panorama does not improve when analyzing the agreements signed by the municipalities and the rest of the local entities: only 38% sent the corresponding information to the Court of Auditors, so that 8,837 (62%) failed to comply with their legal obligation. A subsequent analysis has verified that among the data not sent, 353 files worth 593 million euros are missing. In addition, a total of 16,906 files – whose amount amounted to 770 million – were processed by the local public sector, skipping the mandatory prior inspection process.
Concerned with this situation, the president of the court, Enriqueta Chicano, has asked Parliament and the Government several times to cut state funding to municipalities that are not accountable to them or even do so very late. They do not consider the alternative of imposing fines as provided by law effective, because their small amounts (barely 1,000 euros in the largest of cases) eliminate their coercive nature.
Public auditors demand a 'cleansing' of local companies

The Court of Auditors has given another slap on the wrist to the municipalities for the disorganization that their technicians appreciate in the local public business sector and that, moreover, has been dragging on for years. So much so that in its latest report it seriously warns that "the sustainability" of the municipal coffers "is affected by the existence of instrumental entities that systematically incur losses or are in a situation of patrimonial imbalance."
And this, warns the supervisory body, "implies the need to adopt measures aimed at its correction." At the end of 2020 (the last year analyzed), one in ten municipal companies – a total of 806 had been registered – was "in legal cause for dissolution" (its net worth was less than half of the share capital) or "without activity", almost double in consistories with less than 5,000 inhabitants. In the case of 29 of these public companies, they had been in technical bankruptcy for more than five years.
Likewise, 30% of local public companies (243 specifically) closed the last year with losses and, of these, a third also ended 2019 with negative results. Added to this complicated scenario is the fact that municipal companies (including councils and councils) supported a debt of 5,956 million euros, of which 42% was due in the short term. The situation was doubly worrying in almost 35% of them, since their liabilities were added to their red numbers for at least two years in a row.