Six original technological gifts for Mother's Day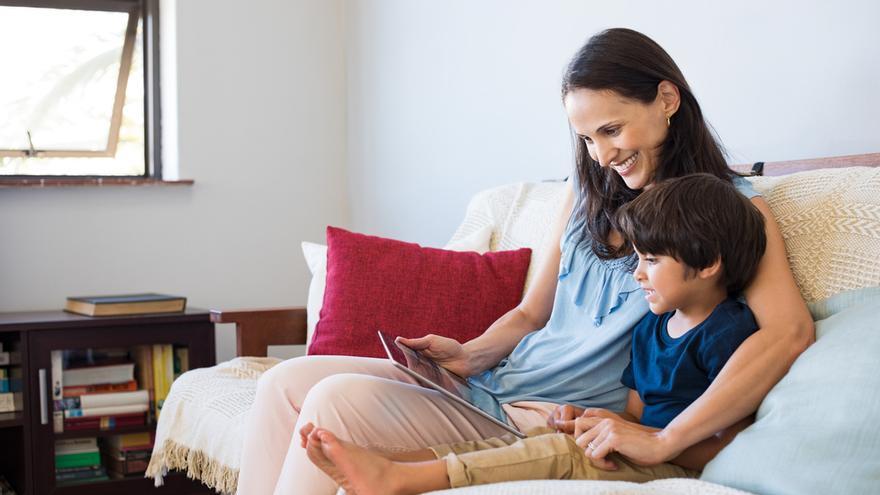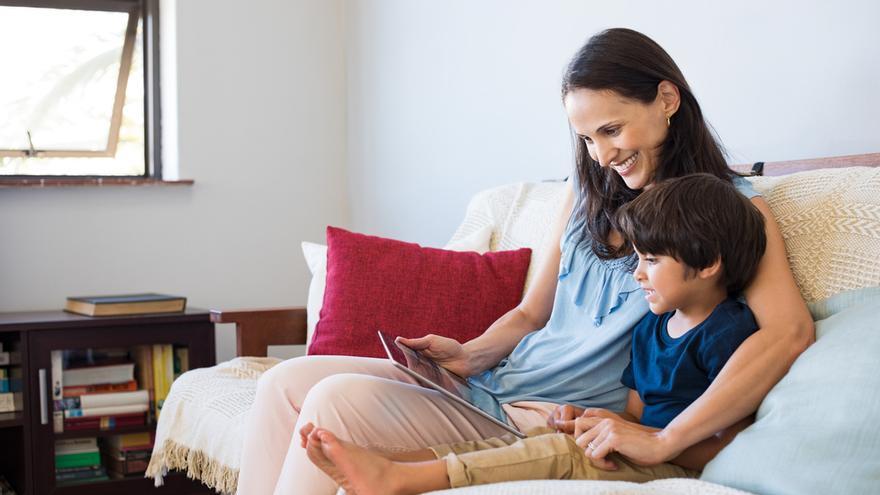 The celebration of Mother's Day next May 2 (first Sunday in May), and perhaps many have not yet thought about what to give to one of the most important people in their life. We compiled a number of assorted tech gift ideas ranging from smartphones' to smart mattresses. All this according to the needs or economic capacity of each person, as well as how original one wants to be to surprise his mother.
'Smartphones'
Nowadays mobile phones are one of the most common gadgets in our lives, and it is convenient not to be left far behind in order to enjoy the attractions of having a good device with 5G. Maybe it's also time to ditch that thing with the cracked screen and broken lock button. This same year the realme 8 Pro (299 euros), that stands out for its 108 MP camera, 50W SuperDart fast charge and 6.4-inch Full HD Super AMOLED screen. Another possibility is TCL 20 Pro 5G (549 euros), with curved AMOLED screen, 5G connectivity and an improved camera system with optical stabilization.
If, on the contrary, a large investment can be made, a possible gift can be Xiaomi Mi 11 (from 749.99 euros), that works with the processor Qualcomm Snapdragon 888 and includes 55W fast charge. Or OPPO Find X3 Pro 5G, that has a processor Qualcomm Snapdragon 888 5G, 6.7-inch AMOLED screen with QHD + resolution and fast charging of 65W for a price of 1,169 euros. Finally, for mothers who prefer a compact phone iPhone 12 Mini may be an option (650 euros), with a screen size of 5.4 inches.
Watches and bracelets
The bracelets and smart watches They are a good option for people who want to keep track of their daily activity, or need a booster to play sports. One possibility is 1.65 inch Amazfit GTS, that monitors sleep and includes training for 12 sports for 85 euros. Another option is Huawei Watch GT 2 Pro (from 329 euros), which detects a hundred types of training, including golf and skiing. Bracelet Xiaomi Mi Smart Band 6 (44.99 euros) offers a color touch screen, autonomy for 14 days and 30 training modes, with activities such as zumba and street dancing.
Audiovisual
Good ones speakers or headphones pTo enjoy music, a new television and ... a record player? Yes, today the variety of existing formats and the return of vinyl present an important opportunity for a mother to listen to her old records and give new ones a chance. The originality of buying a turntable can be worth it thanks to low-end equipment but with a good sound bill such as the Audio-Technica AT-LP3 for 199 euros. The Denon DP300F have a sound of 2 W of power and 60 Hz of frequency with prices that are adjusted between 300 and 400 euros.
If you don't want to risk so much, the wireless over-ear headphones Bang & Olufsen Beoplay HX they have active digital noise cancellation and are aimed at comfort. Is it so available for 499 euros. For daily use but maintaining the cancellation, the 99.99 euros from Fresh 'n Rebel CODE ANC they represent a cheaper alternative. If you like button helmets more, Bang & Olufsen Beoplay E8 Sport are interesting for a more sporty profile, as they have water and dust resistance with IP 57, and they are in black and blue for 350 euros. On the other hand, the world of televisions also offers variety. We found Xiaomi Mi TV Q1 of 75 inches (1,299 euros) with Android TV 10. And for those who prefer televisions that combine design and technology, LG has just brought to Spain its SIGNATURE OLED R rollable TV (99,999 euros).
Home
There are very useful devices to facilitate daily activities starting in the 'smart home'. There, a product like the eTapo P100 smart plugs, With remote control, voice control or timer can be useful. Four plugs cost 30 euros. There are simpler models with a timer like the ones Heron 400603, with a price of four euros each. There are also smart mattresses. An example are those of the FLEX brand, such as iBedFLEX (from 1900 euros for a 90x190 bed), that integrates sensors that measure pressure and movement and allows settings from the mobile app to improve sleep quality.
To improve the quality of the Wi-Fi signal at home, one option is mesh systems such as the one offered by eero 6 (from 149 euros), with Wi-Fi 6 and support for 75 simultaneous devices. The Tenda Nova MW3 Mesh are biband for 60 euros and the Ubiquiti Networks UAP-AC-LR for 100 euros. Lastly, there are smart, useful, everyday products like a smart coffee maker. The illycaffé illy Y5 with Bluetooth is for almost 200 euros. So that? For further automation, remote use and automation of processes. If not, there are the super-automatic machines like the Phillips 5400 for 650 euros.
Other devices
To pull nostalgia with a touch of modernity, one option is Polaroid Go (119 euros), a compact instant analog camera, the smallest of the brand to date, with innovations such as a selfie mirror, a self-timer, a longer battery life. With the signing of Fujifilm, the Instax mini 40 camera (99.99 euros) features a 'vintage' design and uses a new variety of instax mini film that mimics the look of a classic film contact sheet.
If what you need is a work team, one option is the LG gram laptop (from 1,299 euros), that boasts autonomy and screen in a body that weighs one kilogram with the latest Intel Core processors. Another may Surface Laptop 4 (from 1,129 euros) with HD front camera designed for video conferencing. And to store those photos or files that are lost today in the cloud or in a folder on your computer, the Synology DS220 + device store all that content securely in a private cloud for a price of 345 euros.