Six months after the end of the eruption: "Everything for those affected without those affected"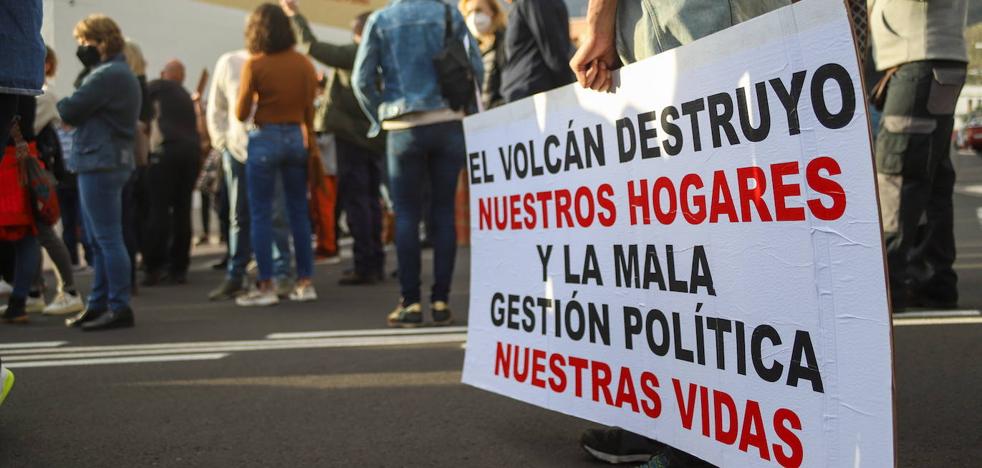 The spokesperson for the victims regrets having been excluded from the mixed commission in charge of planning the recovery of the island
"Since the media left the island,
everything goes slowly. There is no pressure. we are not news», says the spokesman for the Platform of People Affected by the Cumbre Vieja Volcano, Juan Fernando Pérez.
"It was the biggest natural catastrophe in Europe in the last hundred years and
now it is believed that all that damage has been healed, but we are sick, tired and exhausted», confesses the spokesman of a group that brings together 600 victims.
Pérez maintains that the "perverse
tribute to those affected by the eruption unaffected» served to shelve the matter. In that act, held in March, he asked to read a letter to the king, respectful and vindictive, which conveyed the pain and shortcomings suffered by those affected. They didn't let him.
Also
They are denied a voice in the mixed commission for the reconstruction of La Palma, formed by different administrations, but without the presence of those affected. "It condemns us to oblivion," she laments.
Without normative instruments

In his opinion, the main obstacle to solving the problems derived from the eruption has been the lack of laws capable of dealing with the emergency. It was necessary to dictate decree-laws quickly and running. «
From there begins the chaos that has occurred in the eruption and then» says Perez.
And the gaps in the regulations continue to suffocate those affected, especially the more than a thousand people who lived in the
574 regular homes destroyed.
Most are at the homes of relatives and friends. About 300 live in a hotel. «
The sadness is killing them. They are used to having their house and their land. We are smallholders even to think, "says Pérez.
There are also those who have their houses isolated by lava flows. Neither the insurance consortium nor the administration compensates them. "There are 15 people in this
legal limbo», says Pérez, who confesses that, despite the efforts of the institutions, the trickle of aid received has barely alleviated the damage.