Six dead in the Canary Islands due to covid and 256 new infections of the virus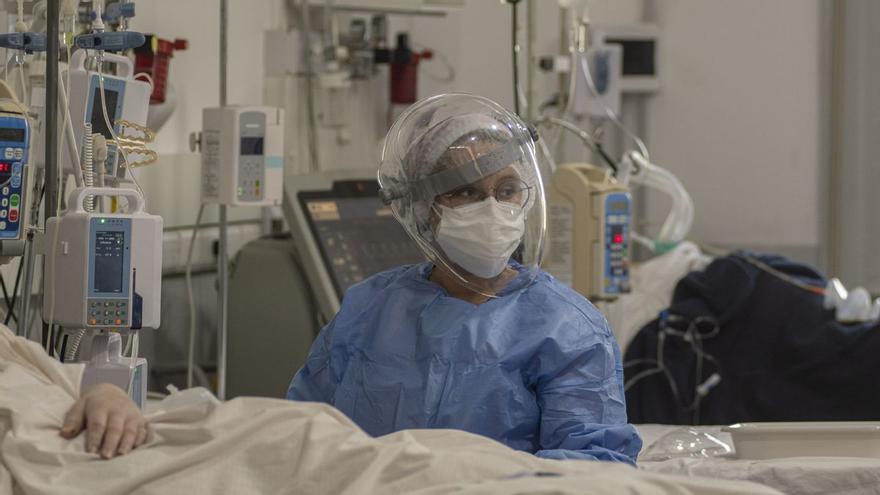 The Ministry of Health of the Government of the Canary Islands today finds 256 new cases of coronavirus COVID-19. The total accumulated cases in the Canary Islands is 43,745 with 4,276 assets, of which 75 are admitted to the ICU and 313 remain hospitalized. In the last hours, the death of six people has been reported in the Canary Islands, a 95-year-old woman and a 66-year-old man in Gran Canaria, and three women of 85, 86 and 88 years old and a 69-year-old man in Tenerife. All had previous comorbidities and were in hospital.
The Cumulative Incidence At 7 days in the Canary Islands it stands at 66.59 cases per 100,000 inhabitants and at 14 days at 124.55 cases per 100,000 inhabitants.
By islands, Tenerife today adds 122 cases with a total of 18,413 accumulated cases and 2,296 epidemiologically active cases; Gran Canaria has 17,987 accumulated cases, 103 more than the previous day and 1,661 active. Lanzarote adds seven new cases with 4,533 accumulated and 80 epidemiologically active; Fuerteventura has 1,850 accumulated cases with 21 cases more than the previous day and 205 active. La Palma has 442 accumulated cases, two more than the previous day and 25 active cases; El Hierro registers a new case, placing its accumulated at 299 and its assets at five. For its part, in La Gomera there are no new cases, so its accumulated are 221 and its assets are four
To date, a total of 916,966 PCR tests have been carried out in the Islands, of which 2,880 correspond to yesterday.